Within the framework of project "BodyTalk", from January to March, 2022, the Department of Education and Training (DET) coordinated with RCI to organize the VCAT training on "Core values of sexual and reproductive health (SRHR) for young people with disabilities" in Dong Ha city, Quang Tri.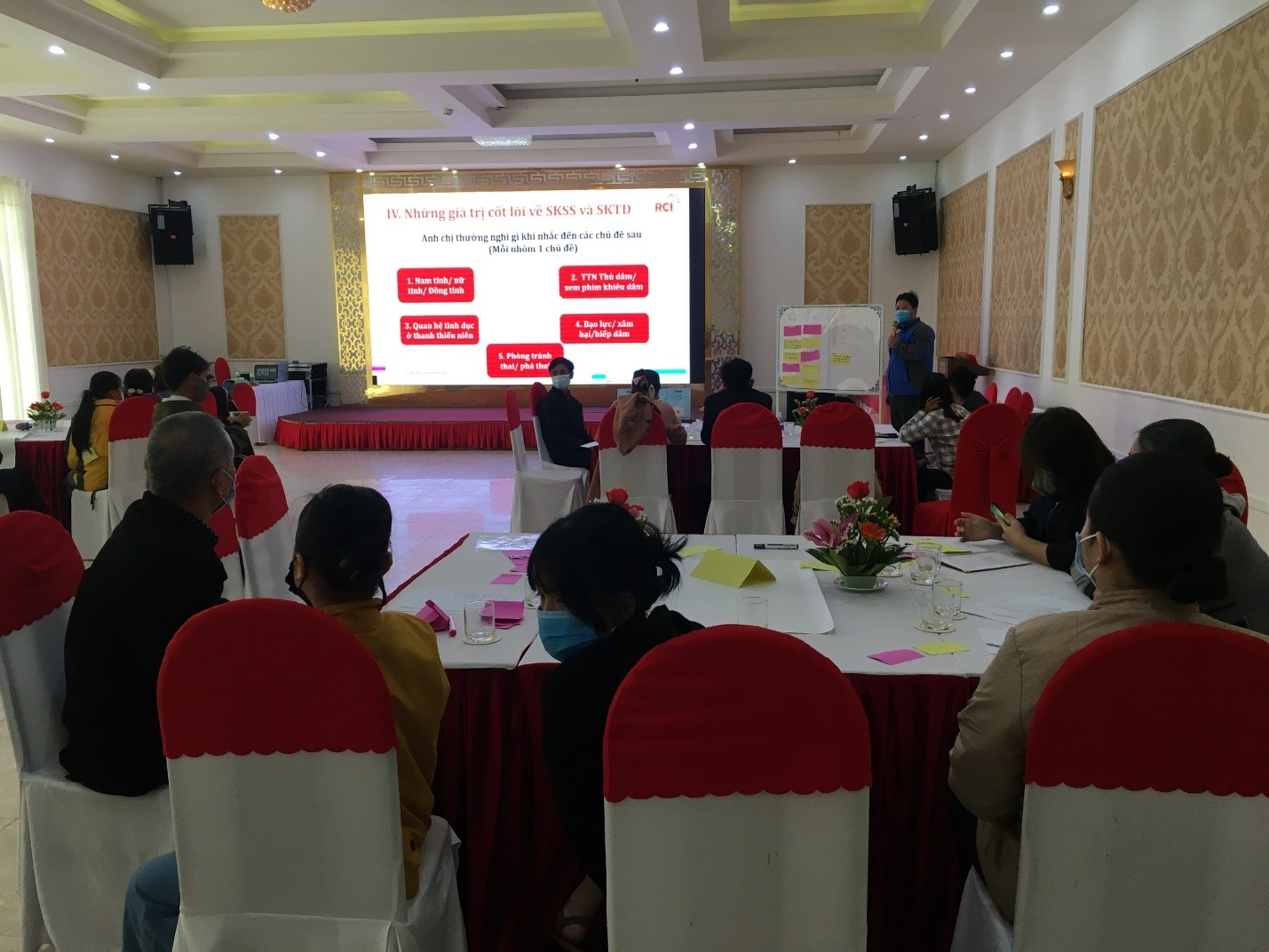 Participants presented about SRHR core values in VCAT training
The workshop welcomed the presence of 45 delegates – including the representatives of the Education Department and District Health Center, representatives of Commune Health Center and Secondary School, the School for Children with Disabilities of Quang Tri province, along with parents and youths with disabilities from 4 project districts. RCI was also honored to have the attendance of the representatives of the Vocational Training Center for Blind Children and the Center for the Protection of Children with Disabilities at Long Tho Pagoda, Thua Thien Hue Province.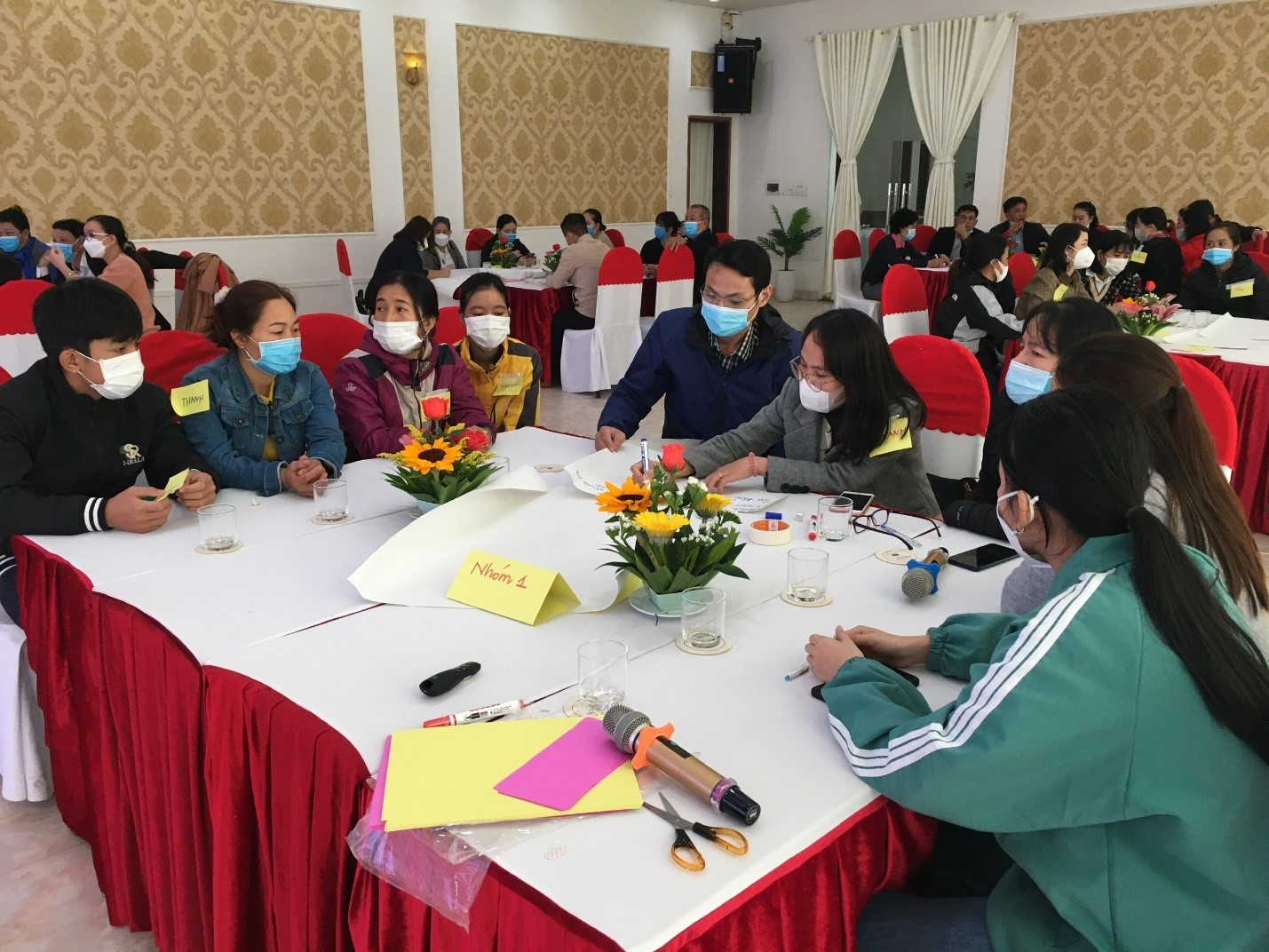 Participants discussed about SRHR core values in VCAT training
The workshop aimed to ensure that stakeholders share the same understanding and coorperate to practice core values on the guidance for youths with disabilities to get their rights to sexual and reproductive health. The workshop agenda focuses on 4 main topics: Sexual and Reproductive Health Rights, Respect for diversity and differences; Understanding the developmental milestones of a child, and Eliminating misconceptions. Discussions, presentations, and role-plays created an open and friendly atmosphere, allowing participants to comfortably share and exchange their experiences and learn from each other. After the workshop, 100% of the participants were satisfied and hoped that there would be more training courses for them to broaden their knowledge in the future.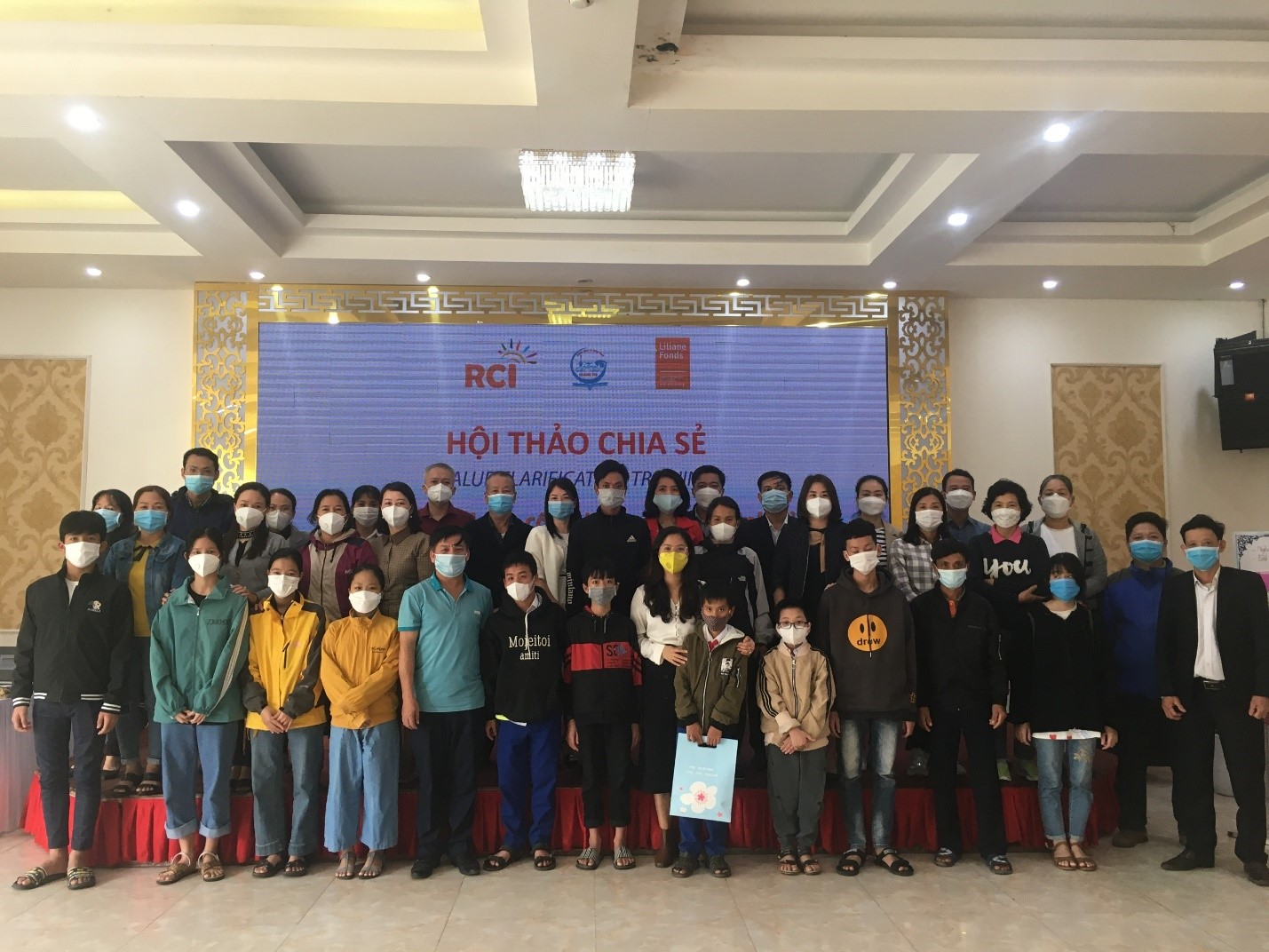 Photo with the presence of all participants
---
For more information about the project, please access our website at this link: RCI.NLR or follow our facebook page at this link: Research Center for Inclusion