Research Center for Inclusion implements inclusive health and community-based rehabilitation (CBR) programs in cooperation with Partner Organizations across the country, Myanmar and Cambodia.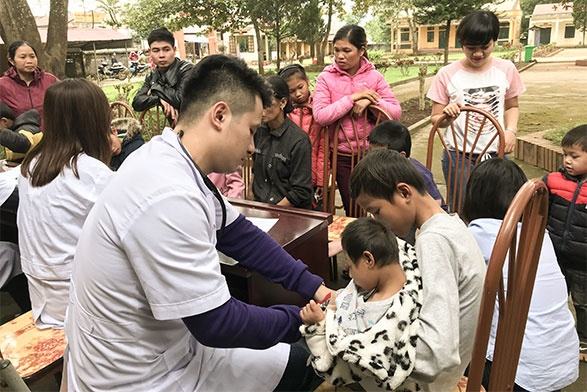 The key activities include:
enhancing self-care skills for persons and youth with disability;
providing training for caregivers and their family members on rehabilitation and self-care;
providing physiotherapy, speech therapy and occupational therapy through local partners and local rehabilitation center;
providing prostheses for persons affected by leprosy.
CURRENT PROJECTS
This project is sponsored by Sasakawa Health Foundation (Japan).
The project aims at improving quality of life for people with leprosy related disability, which will enable them to live a life as they desire.
Duration: from 01/04/2020 to 31/03/2021
Implementing organizations: VNHIP (Vietnam Health Improvement Project) and Chi Linh Leprosy Hospital 
Project areas: Da Nang City and Chi Linh Leprosy Hospital in Hai Duong City, Vietnam
Components:
Building capacity of community health and social workers on early detection/screening and referral of people with leprosy-related disability to hospital;
Increasing their accessibility to rehabilitation and social services through supports in treatment at community health stations;
Strengthening integration of people with leprosy related disability into society and improving their material well-being (through social activities, outdoor visits and activities at community house).