Following the training course on Reproductive Health and Rights to Reproductive Health co-conducted by RCI and VEAFA in 2019 with sponsorship of the Australian Embassy's Aus4Skill program, in 2020, RCI organized a series of training activities on Reproductive Health, Sexual Safety and Rights to Reproductive Health and conducted an Action Research on Reproductive Health in Viet Nam from 24 October to 4 November 2020. SRHR training is one of annual plan activities in Community-Based Rehabilitation program funded by the Liliane Fonds (LF – the Netherlands).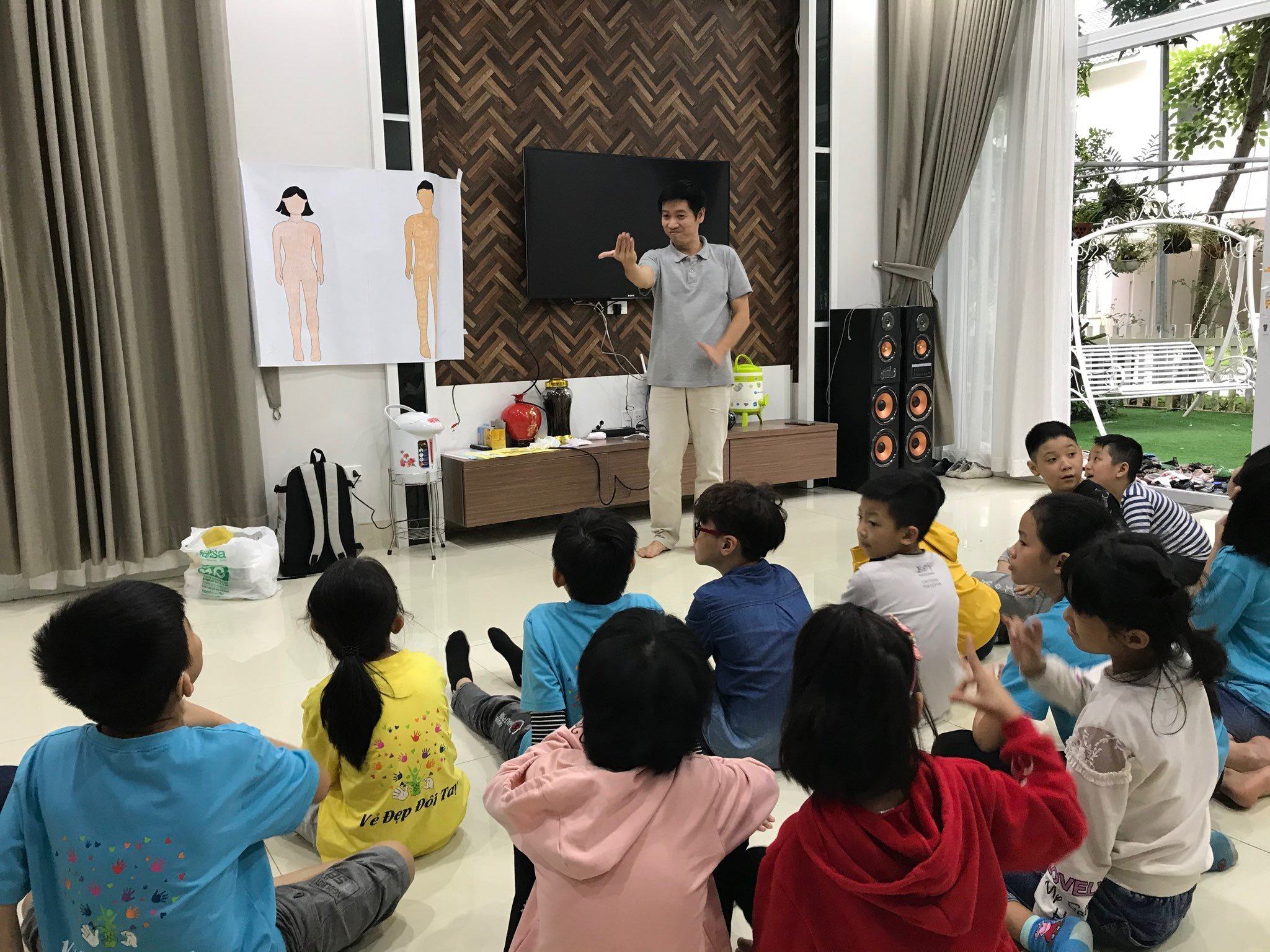 Participants in this series of training courses included C5 deaf children group in Hanoi, their parents and teachers, youth with disabilities and deaf teenagers, their parents and teachers in three project provinces of RCI, including Quang Tri, Da Nang – Quang Nam and Thua Thien Hue. The training courses for C5 children group in Hanoi was carried out on 24, 31 October and 1 November 2020. Twenty deaf children, eighteen parents, seven siblings of deaf children and four deaf teachers participated in these trainings. Teachers and three core parents have been trained in advance to design a reproductive health learning program that is appropriate for the age and learning capacity of the C5 children group. After that, C5 children group joined a picnic and training trip with their parents and siblings. This form of training made all children and parents excited to participate in training activities on reproductive health designed by the C5 teachers.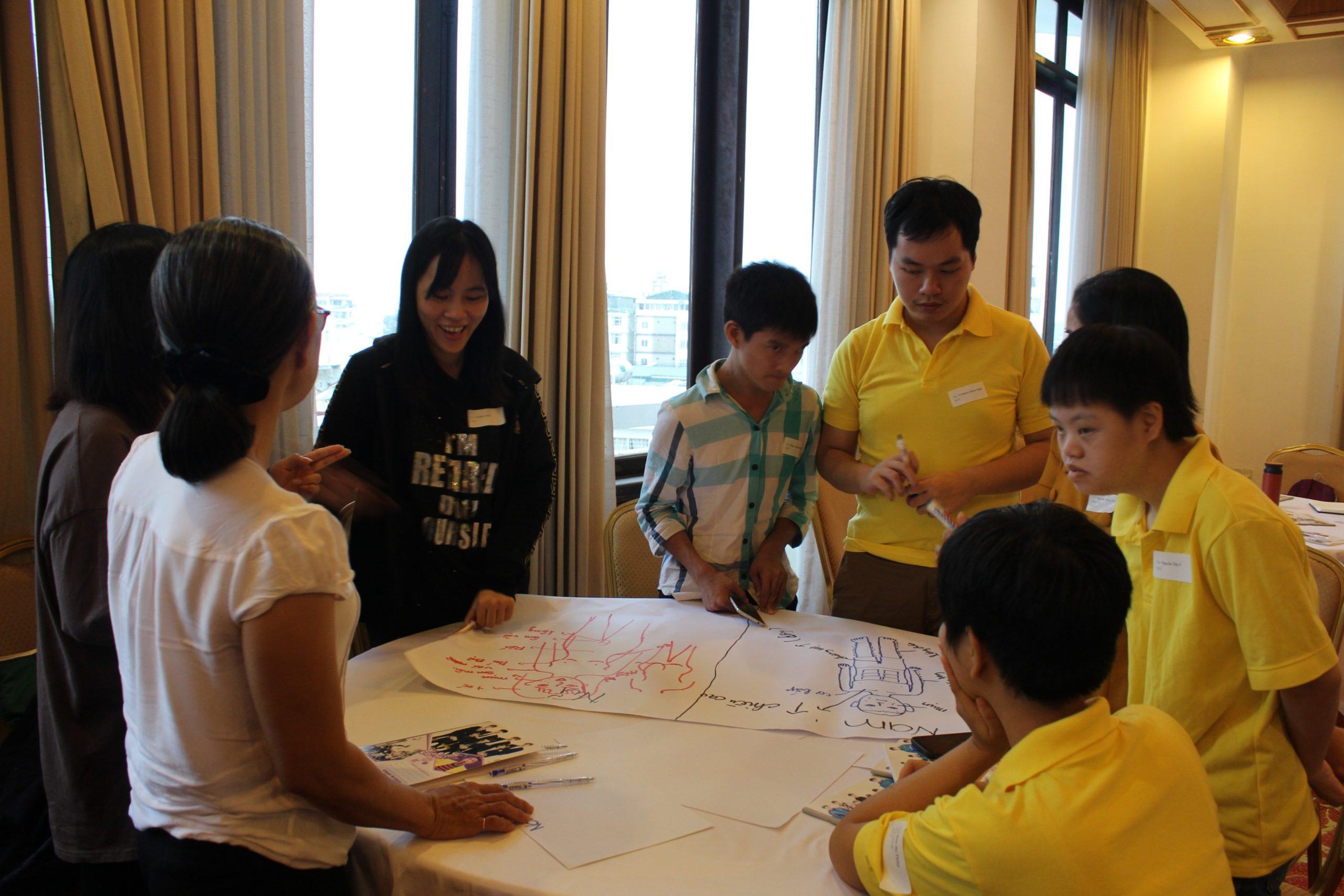 The training for young people with disabilities and young deaf from three project provinces in the central region took place on 31 October and 1 November 2020. More than 40 students including 25 youth with disabilities, parents, teachers and project staff from RCI partner organizations participated in the course. Main trainers were two deaf people who had been trained by Australian deaf trainers on these contents in 2019. The participants were imparted knowledge about reproductive health, sexual safety and the rights to reproductive health. They participated in group discussions, role play and presented to the class their learnings actively.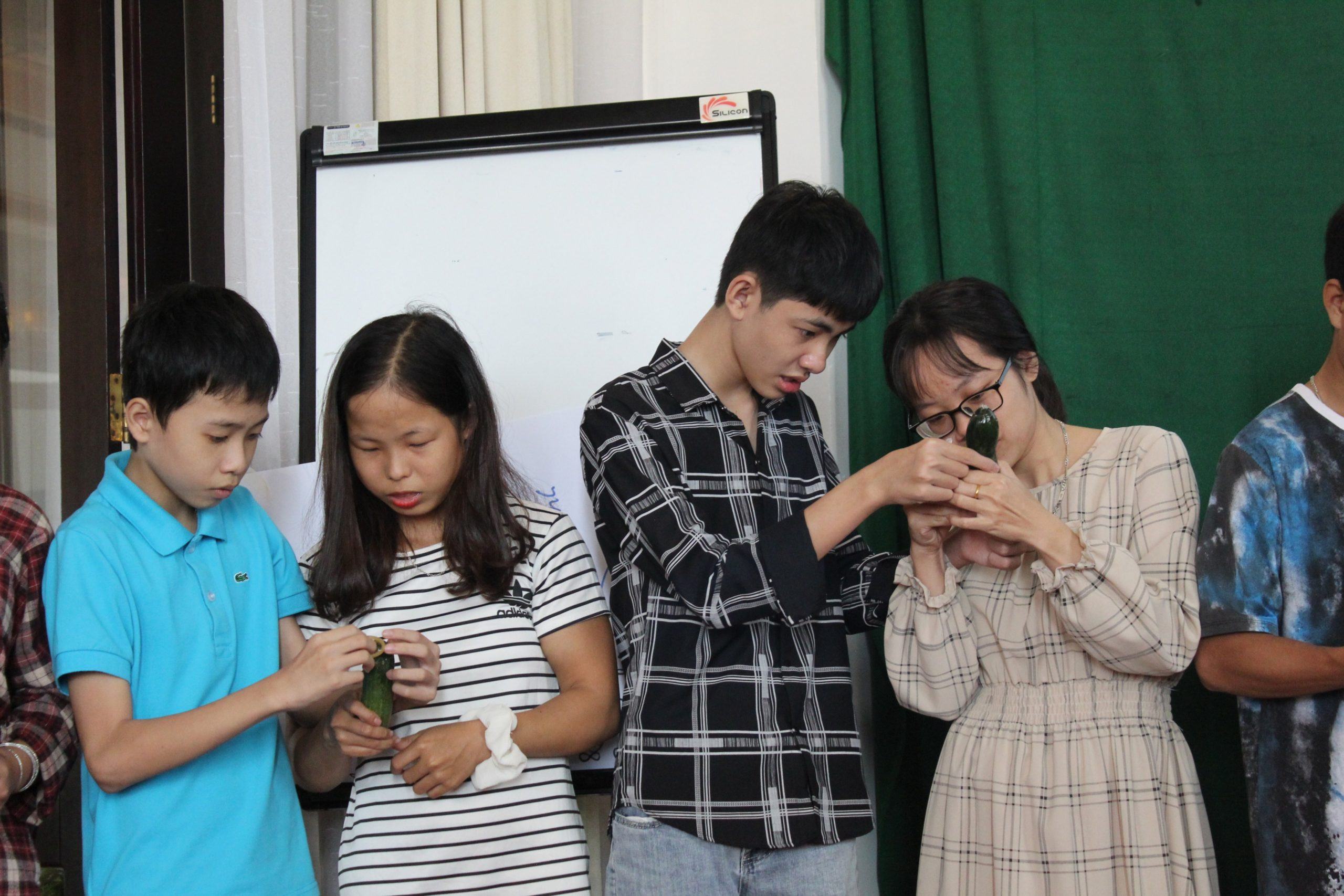 At the end of the course, many students, parents and teachers expressed their joy in participating in the course and witnessed the enthusiasm and positivity of their children and students. Useful knowledge delivered through appropriate training methods and led by deaf instructors has enabled young students with disabilities to fully participate in course activities. More than 90% of participants responded that they were satisfied with the content, with their teachers and would pass on what they learned to their friends, children and students afterwards.
After the course on Reproductive Health and Rights to Reproductive Health, more than 20 adolescents with disabilities and core teachers and project staff continued to attend the training on Action Research and Practicing Action Research on Reproductive Health from 2 to 4 November 2020. Participants were equipped with the basics of Action Research, the skills, methods, tools, and things to keep in mind when conducting action research. They were actively involved in identifying action research opportunities in areas where they lived. With the support of trainers, the participants made a preliminary plan on the basic contents to be researched, serving as a basis for completing and conducting a research on reproductive health in 2021.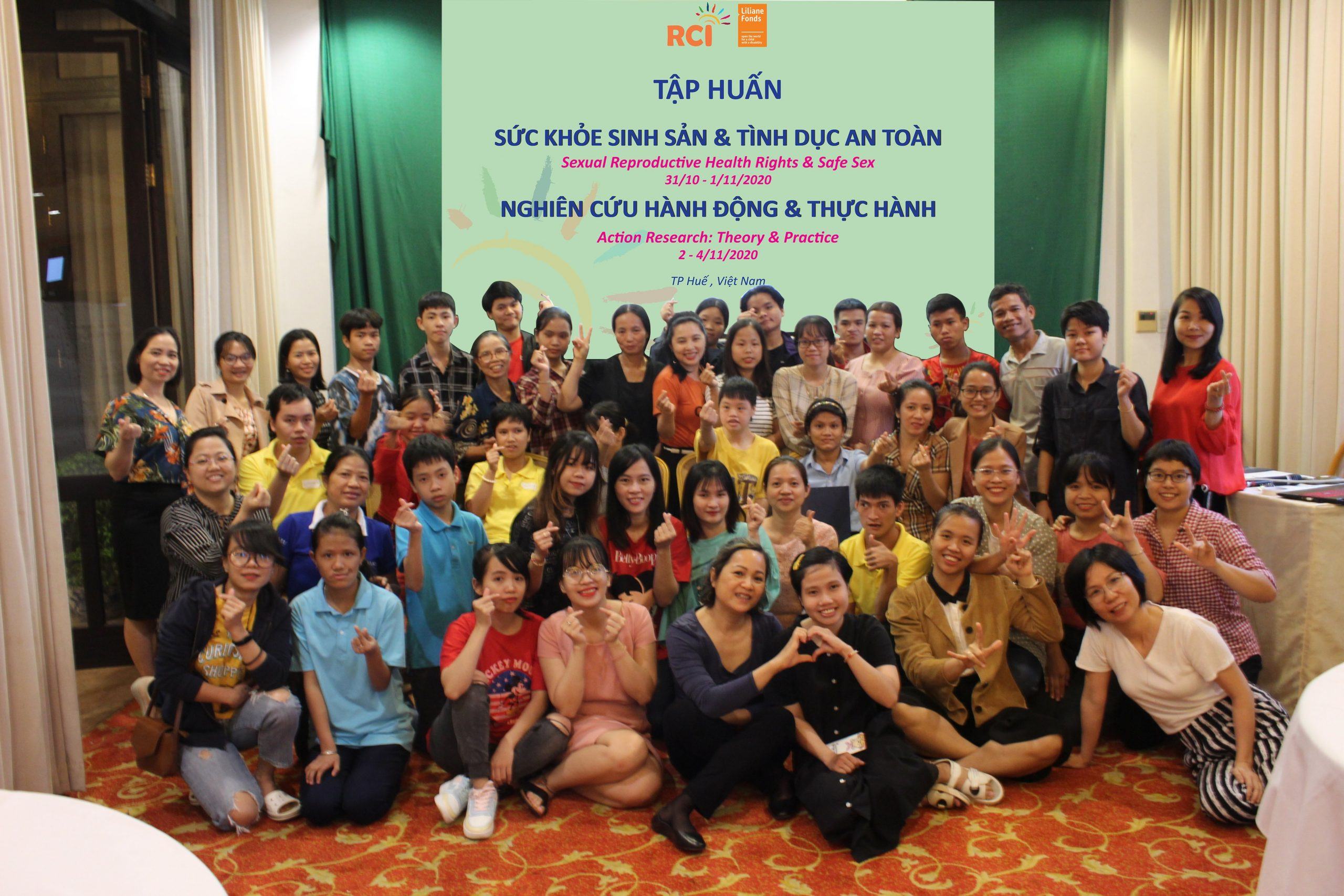 At the end of the training series, all participants expressed their needs to participate in more trainings on reproductive health and other necessary knowledge and skills for young people with disabilities and their parents. The parents hoped that training courses with the participation of people with disabilities, their families and teachers would be organized more often so that not only children with disabilities have the opportunity to learn knowledge, but parents/caregivers and teachers could also meet and share their experiences as well as learn appropriate and effective child-rearing skills and methods. RCI acknowledges all comments and will continue to organize these type of courses in 2021 and beyond.