On February 13, 2023, within the framework of the Body Talk project, RCI in collaboration with the Department of Education and Training of Quang Tri and Dak Lak province organized a training course to enhance knowledge & skills of reproductive health care (SRH) for youths at School for Children with Disabilities in the province.
Attending the training session were 40 students who are deaf, blind and mentally retarded with their parents. In order to ensure that students with disabilities can grasp the knowledge, the lecturer used two models of male (Bao) and female (An) dolls – made by the Deaf Club of Hue to serve the teaching of deaf and blind students.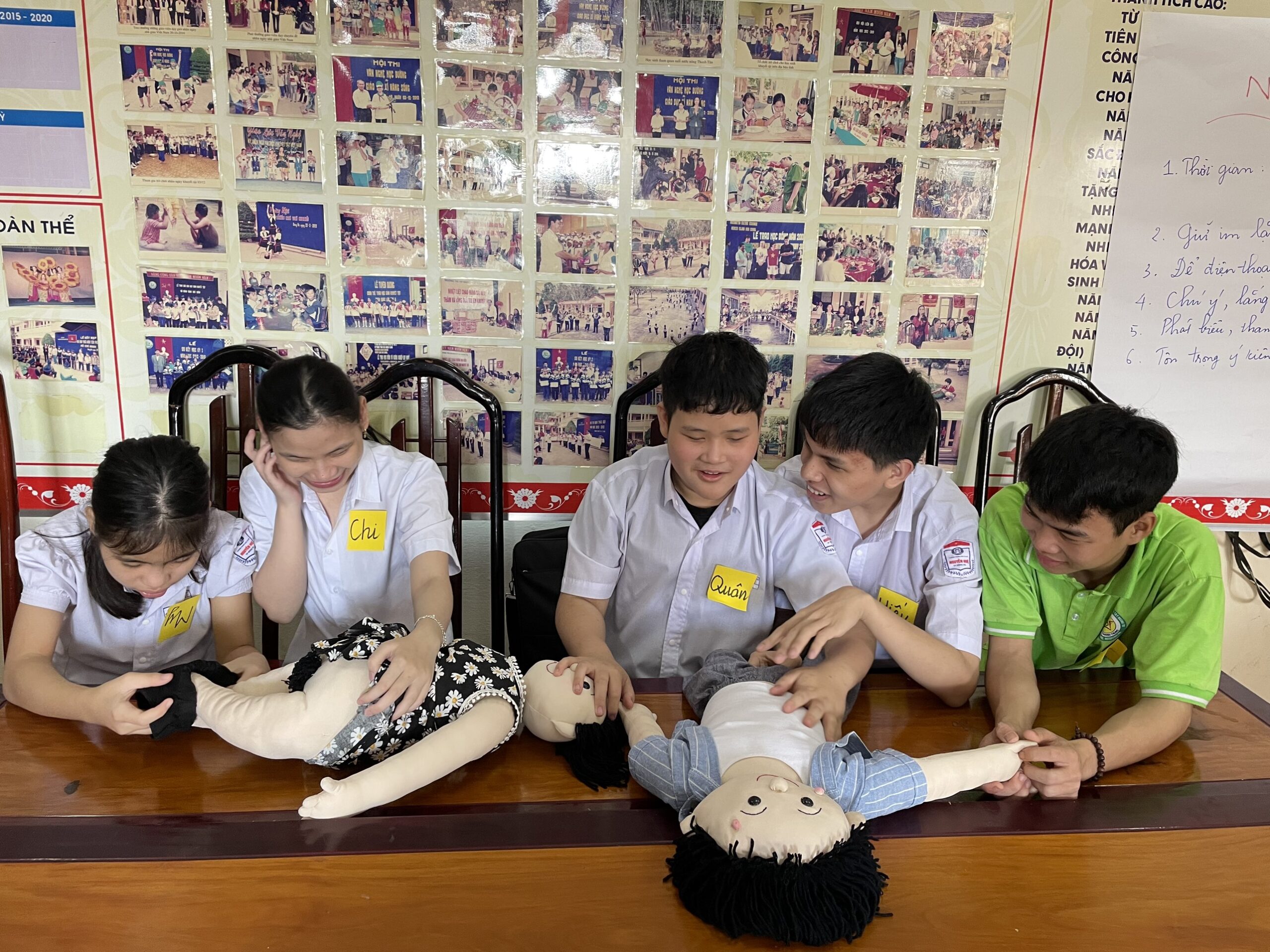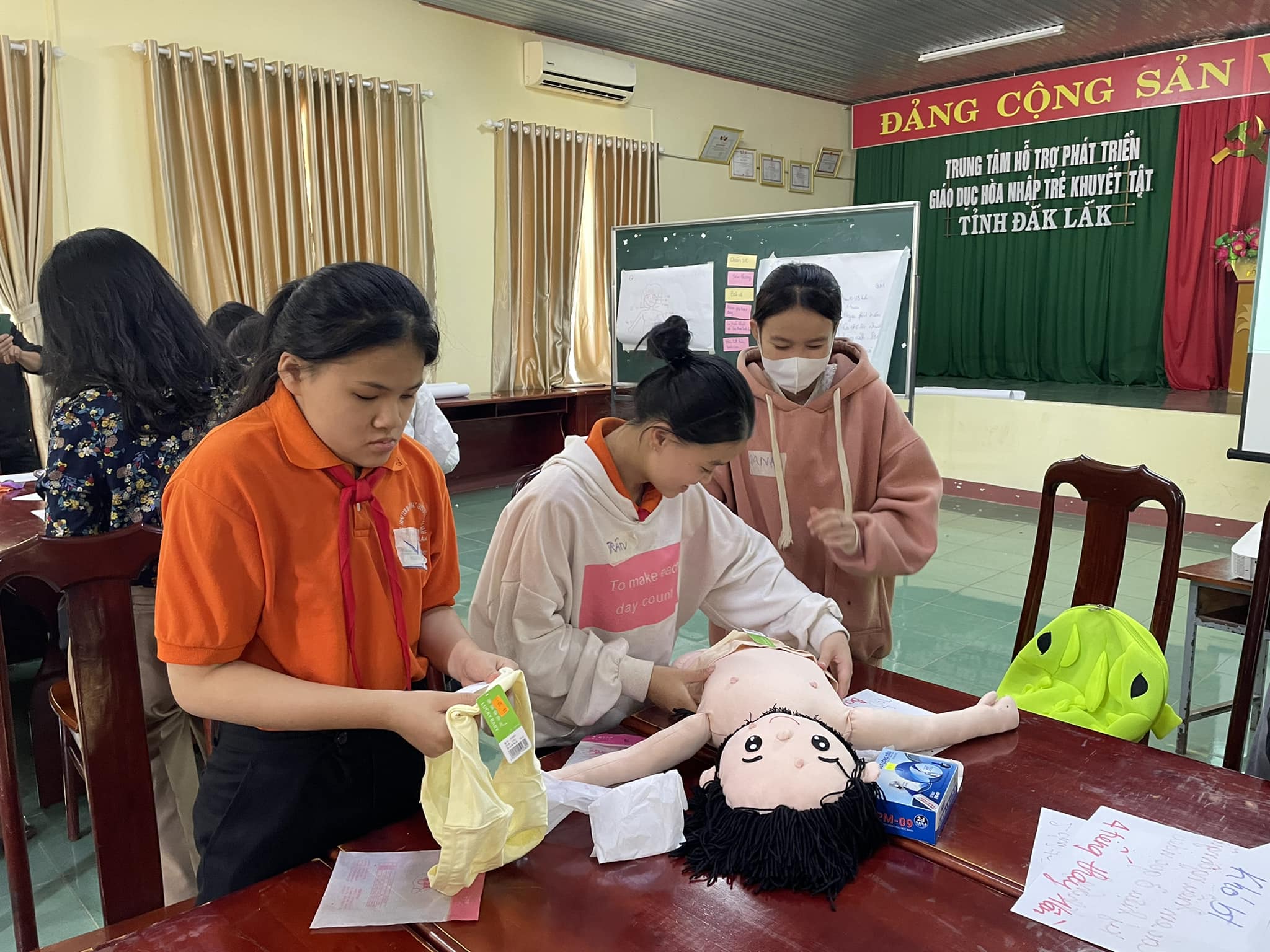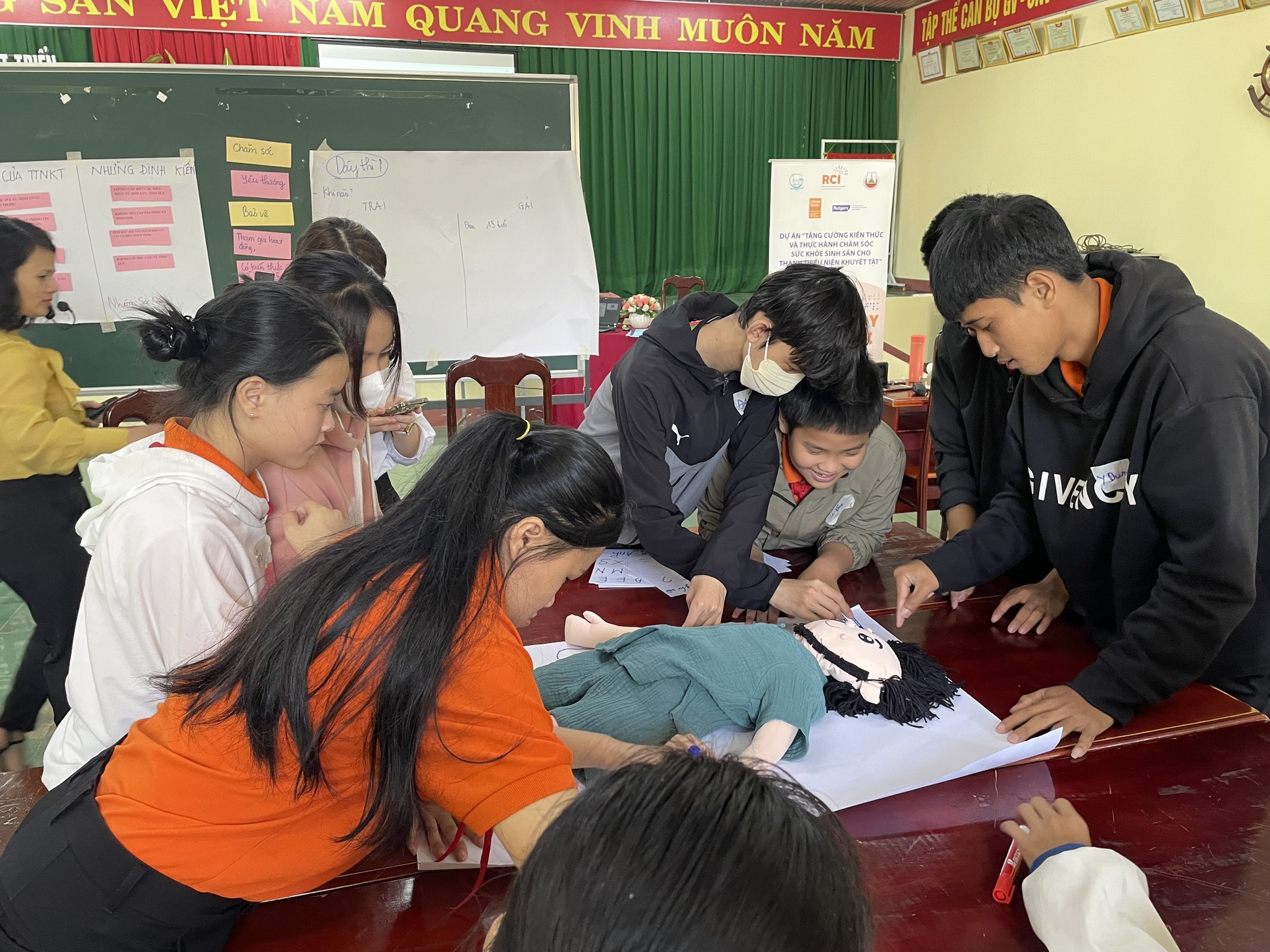 (Students practiced with Bao and An in Quang Tri and Dak Lak)
At first, the students were quite shy when learning about male and female body parts, some of them were so embarrassed that they covered their faces with hands. However, with the trainer encouraging and stirring up the atmosphere with activities, the students became more open and volunteered to speak and practice skills. The training session was very successful.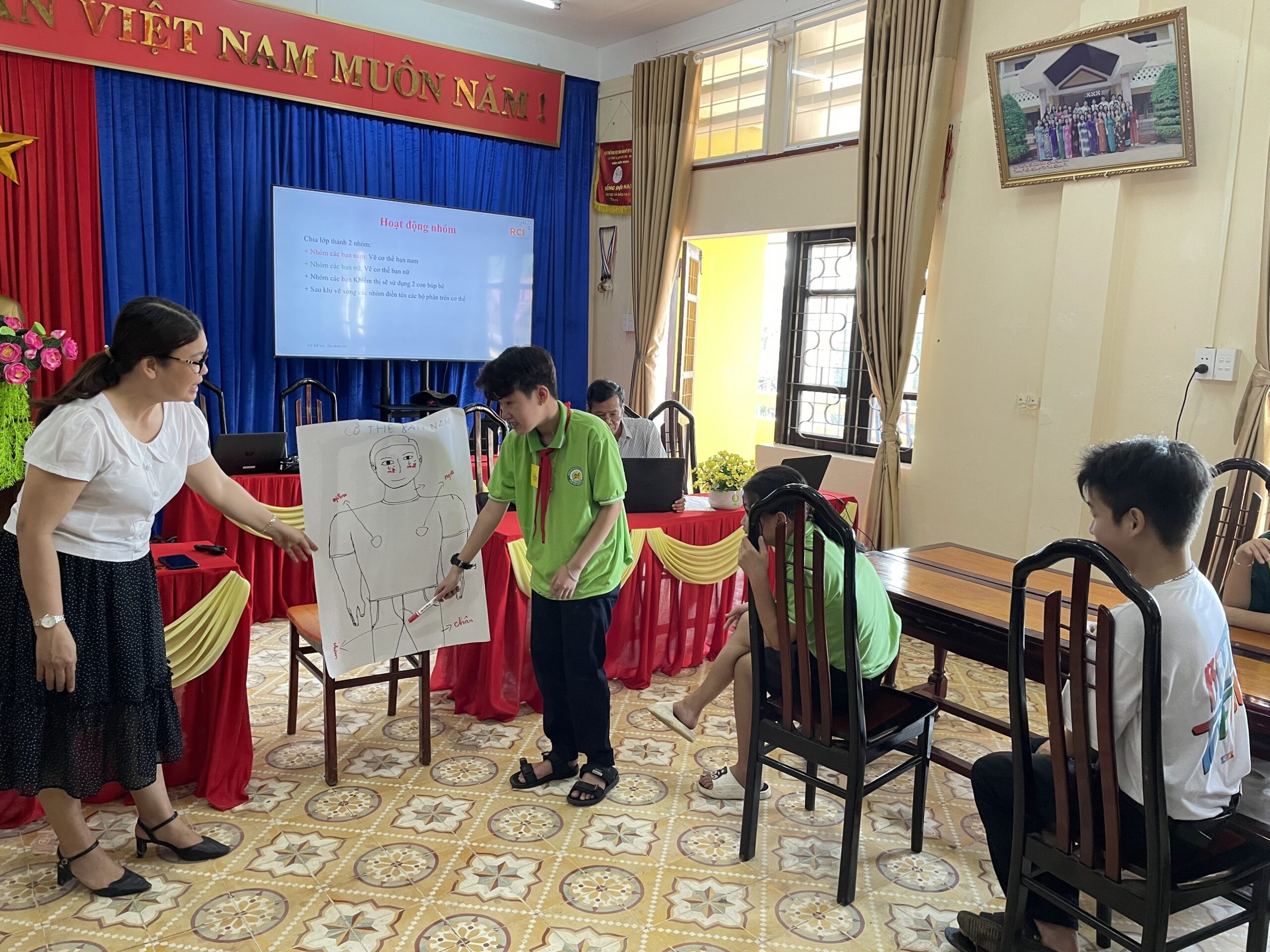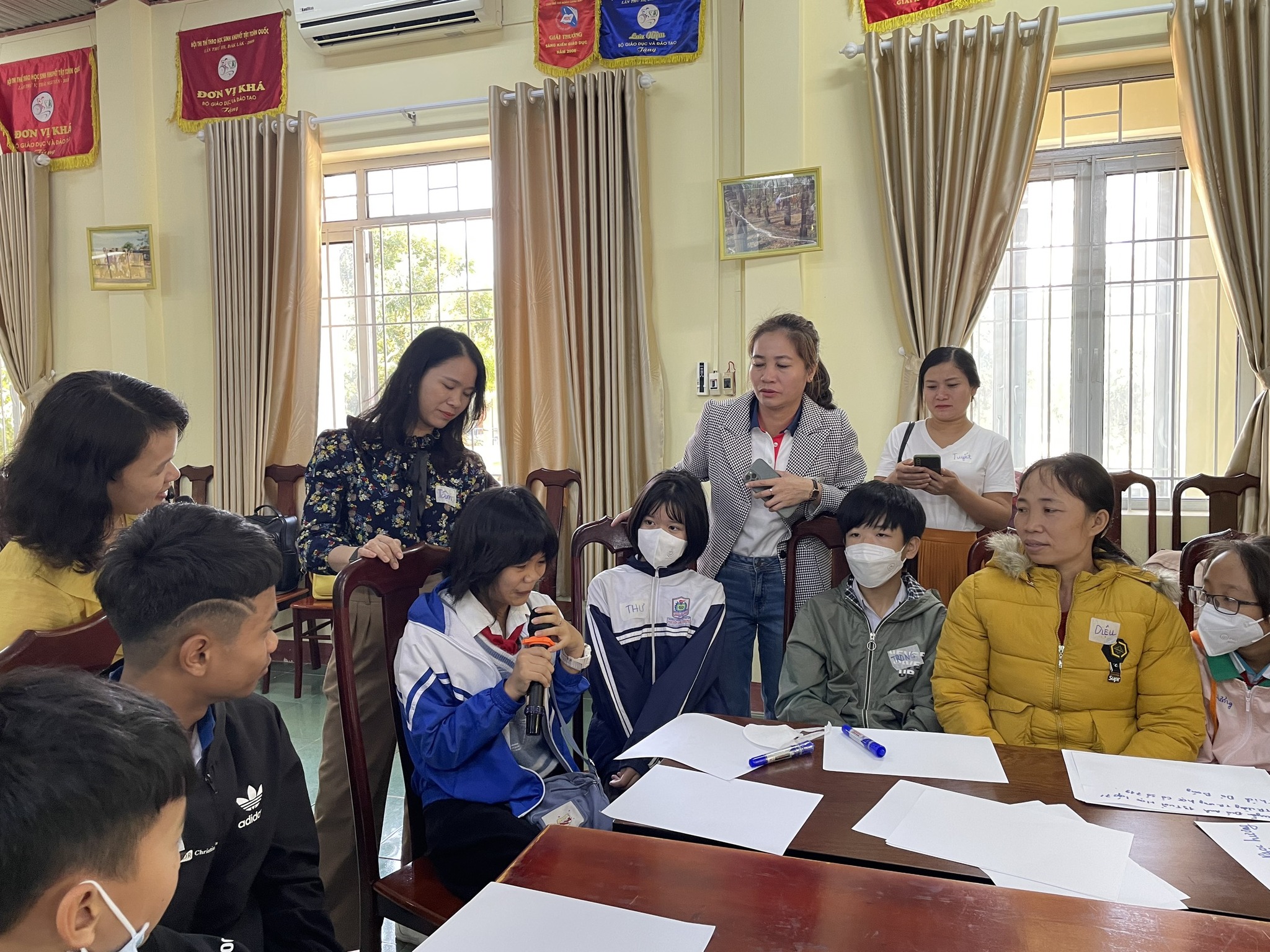 (Students presented at the training class)
---
For more information about the project, please access our website at this link: RCI.NLR or follow our facebook page at: Research Center for Inclusion