On 27 April 2021 in Quang Nam province, RCI organized the Conference for Progress on Education for Children with Disabilities in collaboration with VNHIP (Vietnam Health Improvement Project). This is an activity under RCI's 'Increasing participation of children with disabilities in inclusive education' project.
The conference was organized with the aim of connecting support and sharing effective inclusive education models with inclusive schools and organizations supporting children with disabilities. Representatives of school management, teachers, parents and students, three partner organizations including VNHIP, QCA and MACDI, the Department of Education and Training from Hoa Binh, Quang Nam and Quang Tri province, Danang Center for Inclusive Education Support and Central Deaf Services.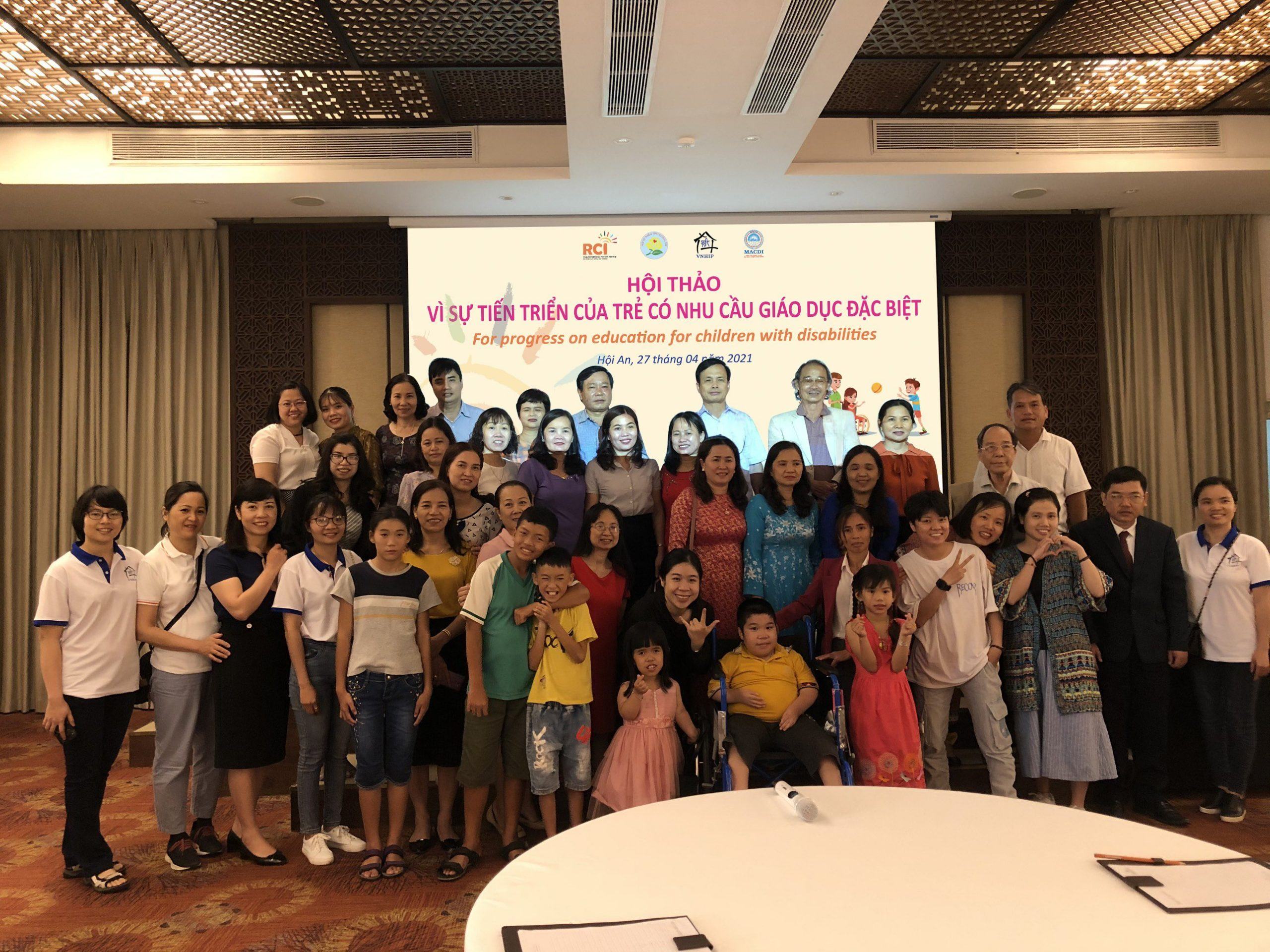 At the conference, Quang Tri Charity Association, Da Nang Inclusive Education Support Department and Danang Center for Inclusive Education Support and VNHIP shared their experiences in developing and implementing inclusive education support. Some major interventions included setting up support rooms at educational institutions, building a core group of teachers on inclusive education and improving facilities to be friendlier with children with disabilities.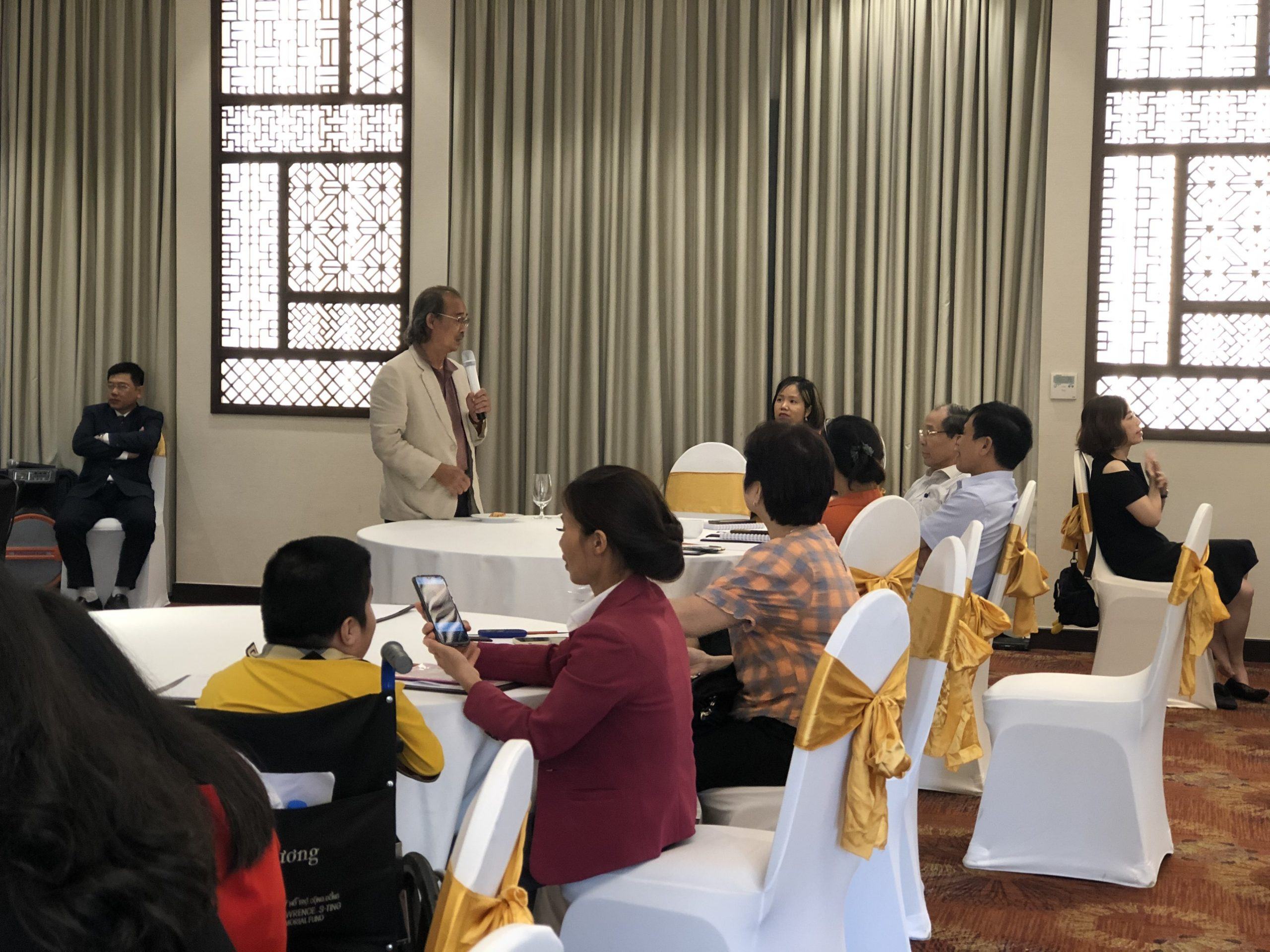 In this context, representative of RCI briefly review implementation of the 'Increasing participation of children with disabilities in inclusive education' project from 2017 to 2020. During this period, the project supported 15 schools to improve disabled-accessible facilities and contributed to the establishment of 16 resource/ inclusive education support rooms in Quang Tri and Quang Nam province. 525 turns of children with disabilities participated in social activities, cultural exchanges, and sports and received life skills training. They were also supported to study in inclusive secondary schools. In addition, 257 turns of teachers at 3 project areas were trained on assessing and identifying children with disabilities, methods and skills to teach students with special needs and developing individual study plans. Under the project, a set of training materials on inclusive education were developed and shared with teachers at project schools. The set included detailed guide on how to teach children with special needs.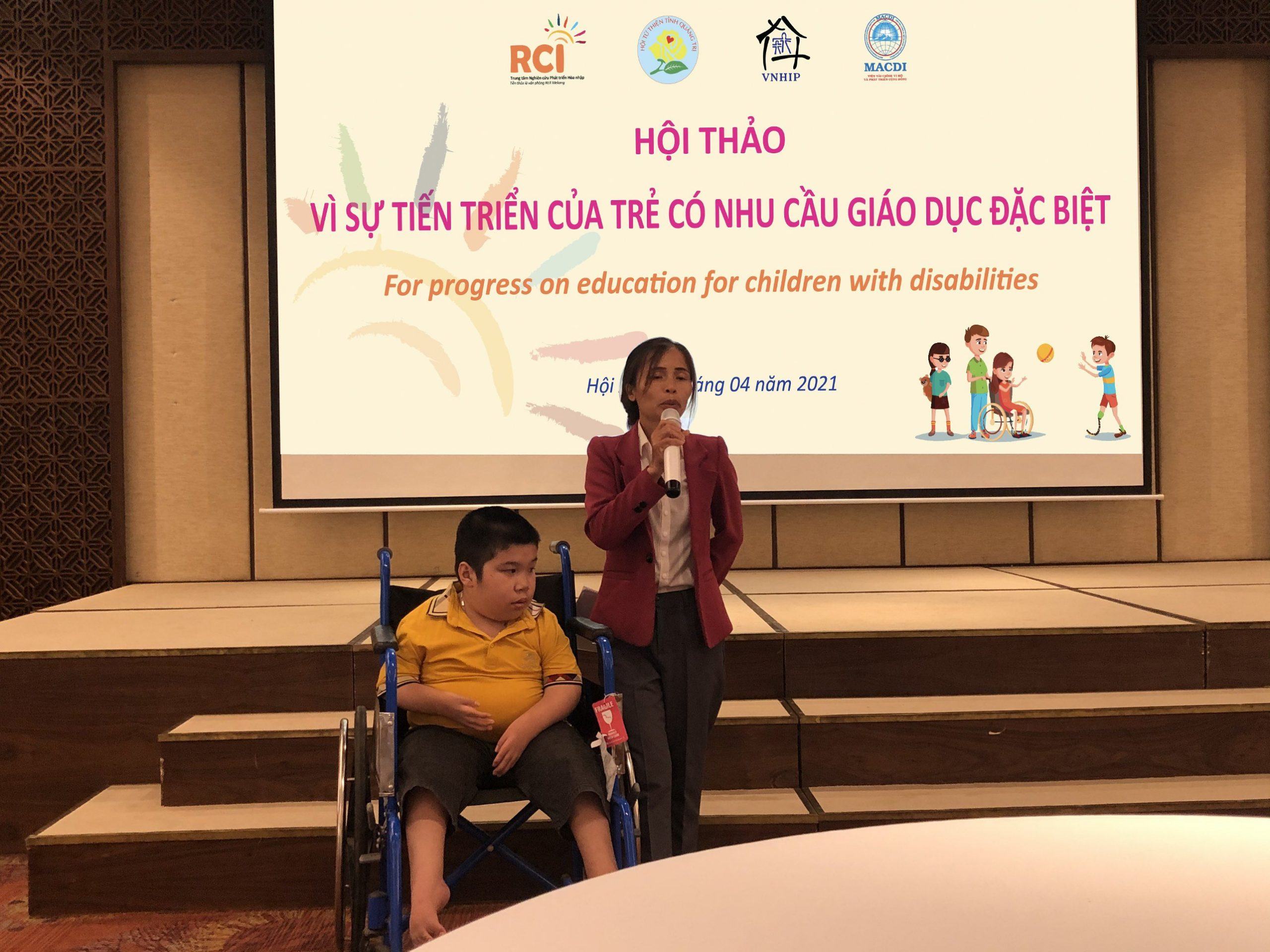 Through the event, RCI, implementing organizations and stakeholders acknowledged local inclusive education support practices. Participant also jointly assessed effective interventions and activities needing adjustment at the next phase of the project. At the same time, the conference also called for more attention of the education sector and the community to children with disabilities' access to quality education.