Within the framework of the Inclusion 1 project (Sponsored by USAID), on October 8-9th, 2022 in Hanoi, AAI held a Year-Review of Rehabilitation and Home-care Services & Planning for Phase 2. The meeting welcomed the presence of 16 representatives from member organizations of AAI, including: Quang Tri Charity Association (QCA), Research Center for Inclusion (RCI), RENEW, Vietnam Health Improvement Project (VNHIP), and Funds of Genetic Counseling & Disabled Children (FGCDC).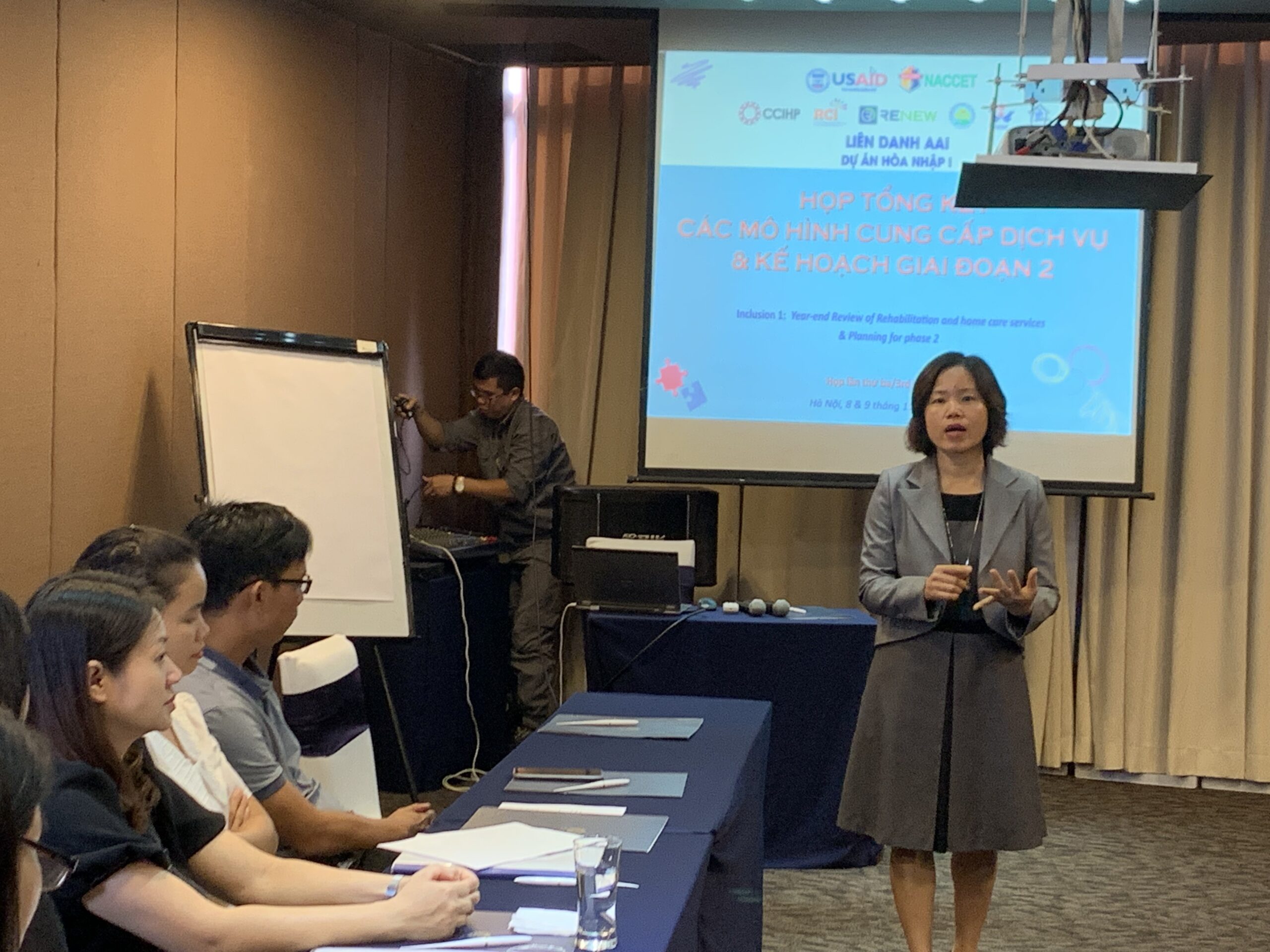 Nguyen Thanh Thuy – Director of RCI gave an open speech at the meeting.
With the goal to design a plan and budget for phase 02 (in 2023), the meeting focused on 3 topics: Rehabilitation and Home-Care Services, Building the Team of Consultants, and Plans for Communication and Media.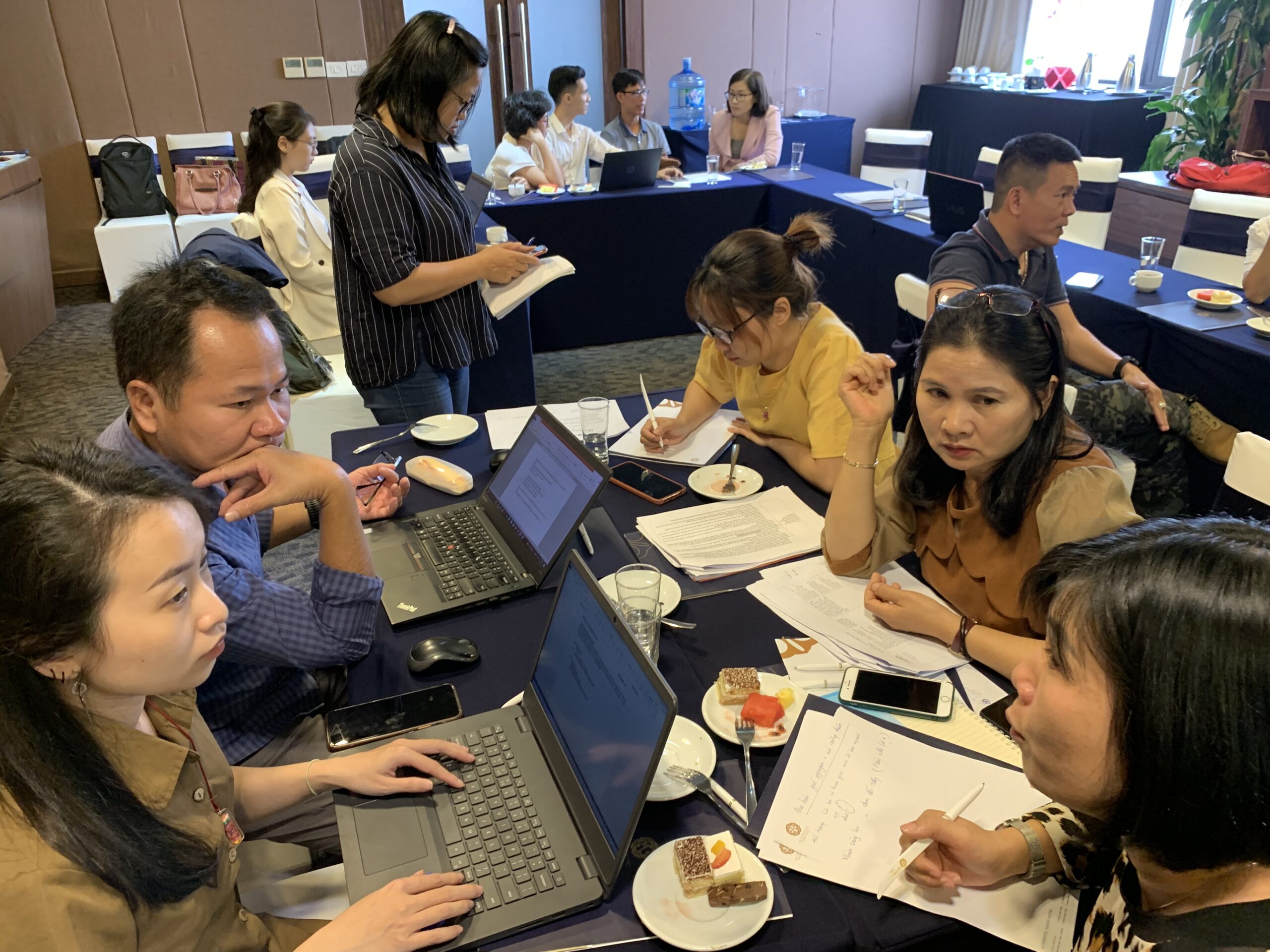 Participants discussed in groups
Specifically, regarding rehabilitation and home-care services, participants were divided into groups to discuss the advantages and disadvantages of the model used in phase 1 then develop a better one for the next phase. At the same time, the team also shared opinions about the roles and coordination between the member organizations in the following phase. In addition, the participants also pointed out the importance of capacity-building training for not only service providers but also project staff. Agreeing on the activities to be developed in phase 2 of Inclusion 1, the participants worked on financial regulations and proposed a budget plan.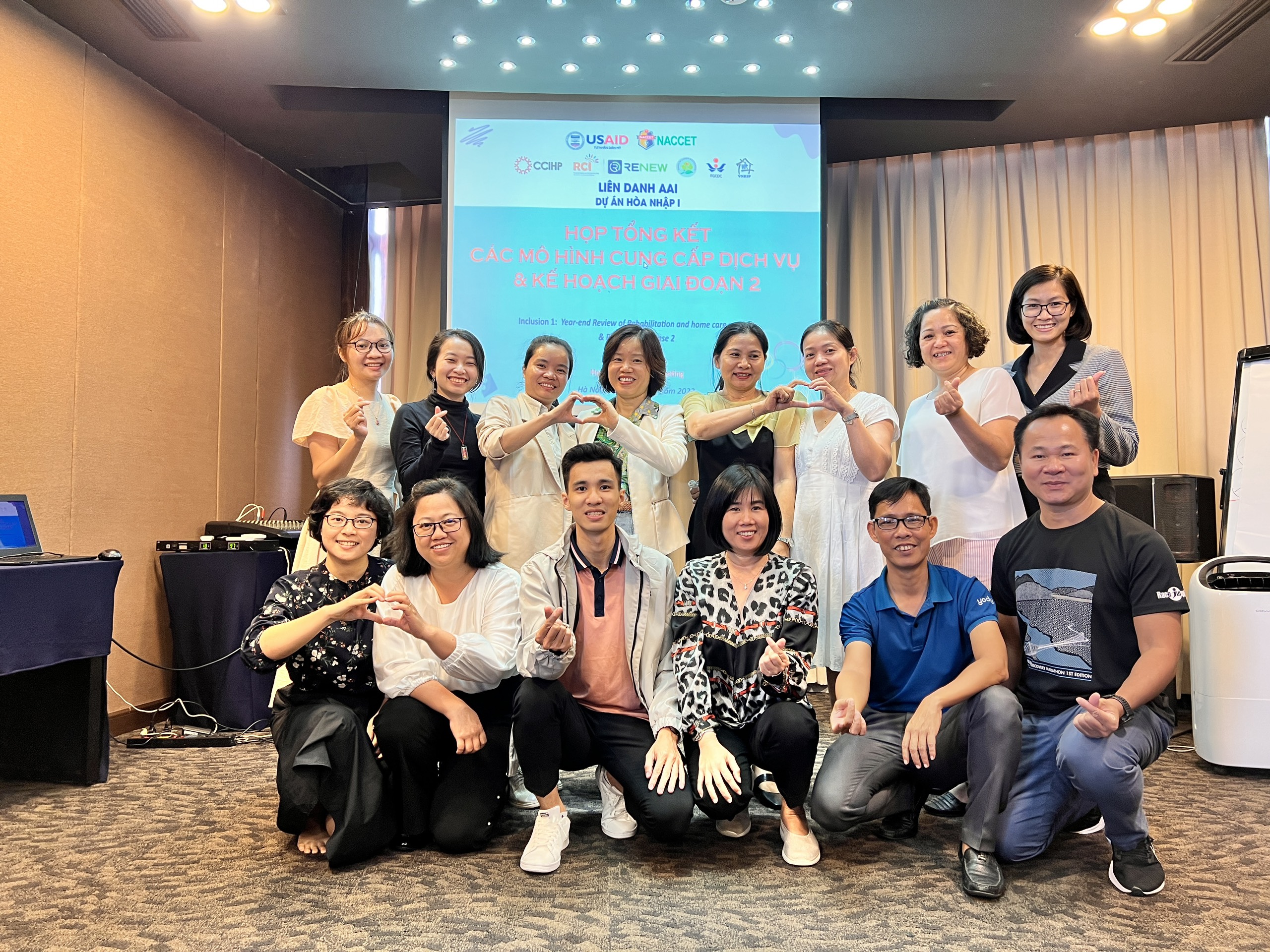 Representatives of member organizations in AAI
At the end of the meeting, AAI finalized the work plan and estimated budget for 2023.  Also, AAI also agreed on the role of each member organization, the operation and expense for the Teams of Consultants, and the logo for AAI.
---
For more information about the project, please access our website at this link: RCI.NLR or follow our facebook page at this link: Research Center for Inclusion