Ms Sok Kimsour, 38, is a special need teacher at Boeung Khna integrated class at Boeung Khna village, Boeung Khna commune, Bakan district, Pursat province. She has more than 6-year experiences teaching children with special needs at integrate class.
There are 22 students with different type of disabilities such as intellectual disability, down syndrome, autism, epilepsy and cerebral palsy. The class runs 5 days a week, she teaches students in the morning and does home visit in the afternoon to the children's house.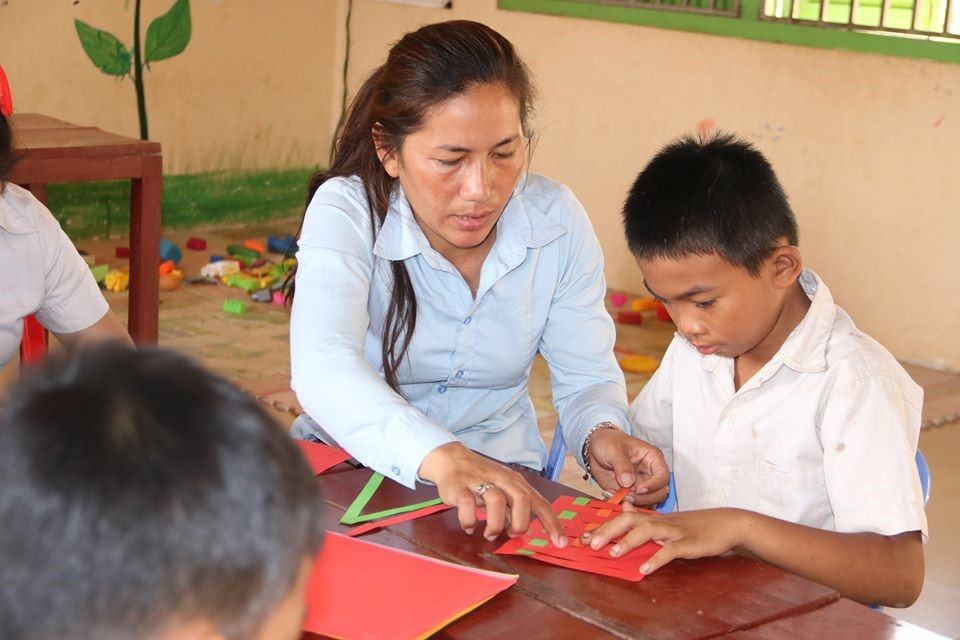 Kimsour was recruited to be the teacher for teaching children with special needs since 2015 and she accepted this as she loves teaching and working with children. However, because it is very difficult to teach and manage such vulnerable children and she is the only teacher in the class, she has resigned three times already. Because DDSP* cannot recruit the new teacher to replace her she decided to help DDSP until now. She said: "I am not a professional teacher but I have been trained a lot by the project, both local and international experts. I have great knowledge and experience to work with such lovely children and youth with disabilities. I feel they are my children now. I love them so much and I am proud of myself that I have a chance to help them and work with their families to improve their intellectual and physical ability". "Teaching students with special need is not bad," she added "at home, I develop learning materials, rehabilitation materials, lesson plan, updated activities for each student, and develop goal setting plan for families to follow up and to help with teaching."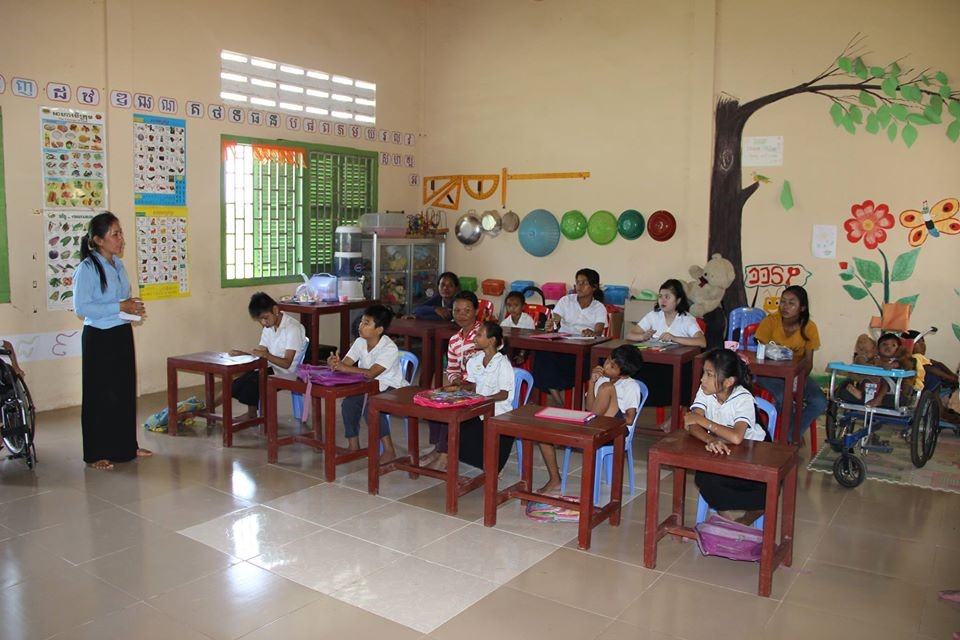 "I was nervous almost every day at first, as​​​ some kids crying, some are shouting and asking to the toilet while I was teaching but now I completely change as I can manage my students well. The students are also very well prepared because we get on and understand each other well. I​​ do love my job as I can see children's smile and hope and I wish to have more support from all of DDSP donors in order to improve the quality of those who are vulnerable in the society with special needs. I am so proud of myself that I have a chance to support them through DDSP project," she said.
*Disability Development Services Program, Pursat Province, Cambodia