I am the only child in my family. My parents are both people affected by leprosy. We are now living in a small house that belongs to the Quy Hoa leprosy village's council in Quy Nhon city, Binh Dinh province.
My parents are seriously affected by leprosy. My father has mitten hands and foot. My mother had double leg amputation. Besides, she was constantly hospitalized for treatment and she could not make it in July 2019. Since then, my father and me rely on each other. However, my father is old and weak now and he is unable to work hard. We are now living on the unstable and small income from my father's making broom which is about 40,000 to 50,000Vnd a day (about 1.4 – 1.8Euro/day).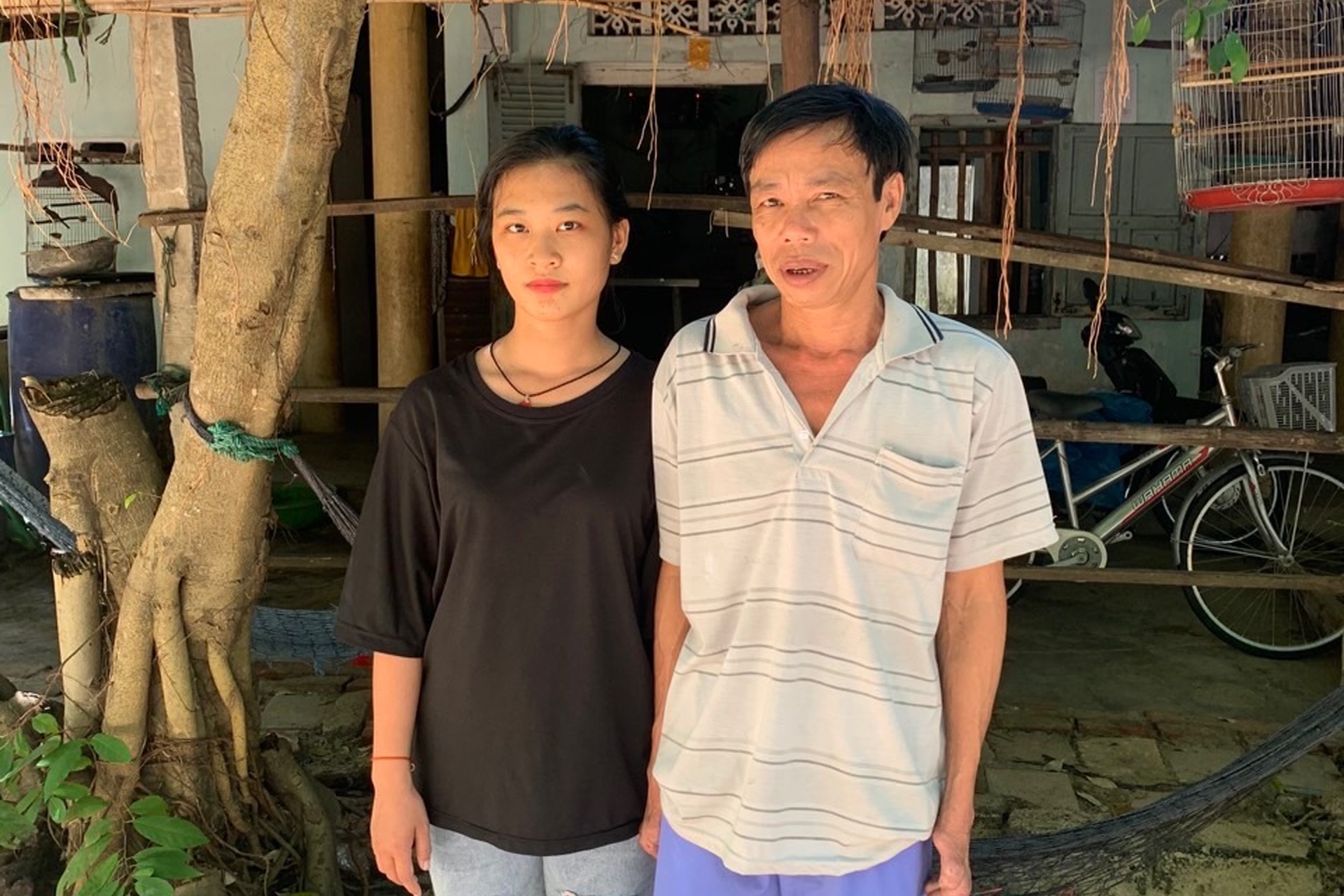 I am currently studying in my second year at the university. My major subject is Social work. I am suffering from heart failure. I want to be healthy and learn well. I want to have a stable job after my graduation so that I can help my father and pay for my medicines. Without the support from RCI's scholarship funded by PDS, I can hardly imagine how my future will be. Thanks to the scholarship, my father is relieved that my studying is secured.
I would like to sincerely thank you all for helping me and my family.