In August 2022, within the framework of the Body Talk project, RCI attended  SRHR capacity training for project staff held by Rutgers and Liliane Fonds.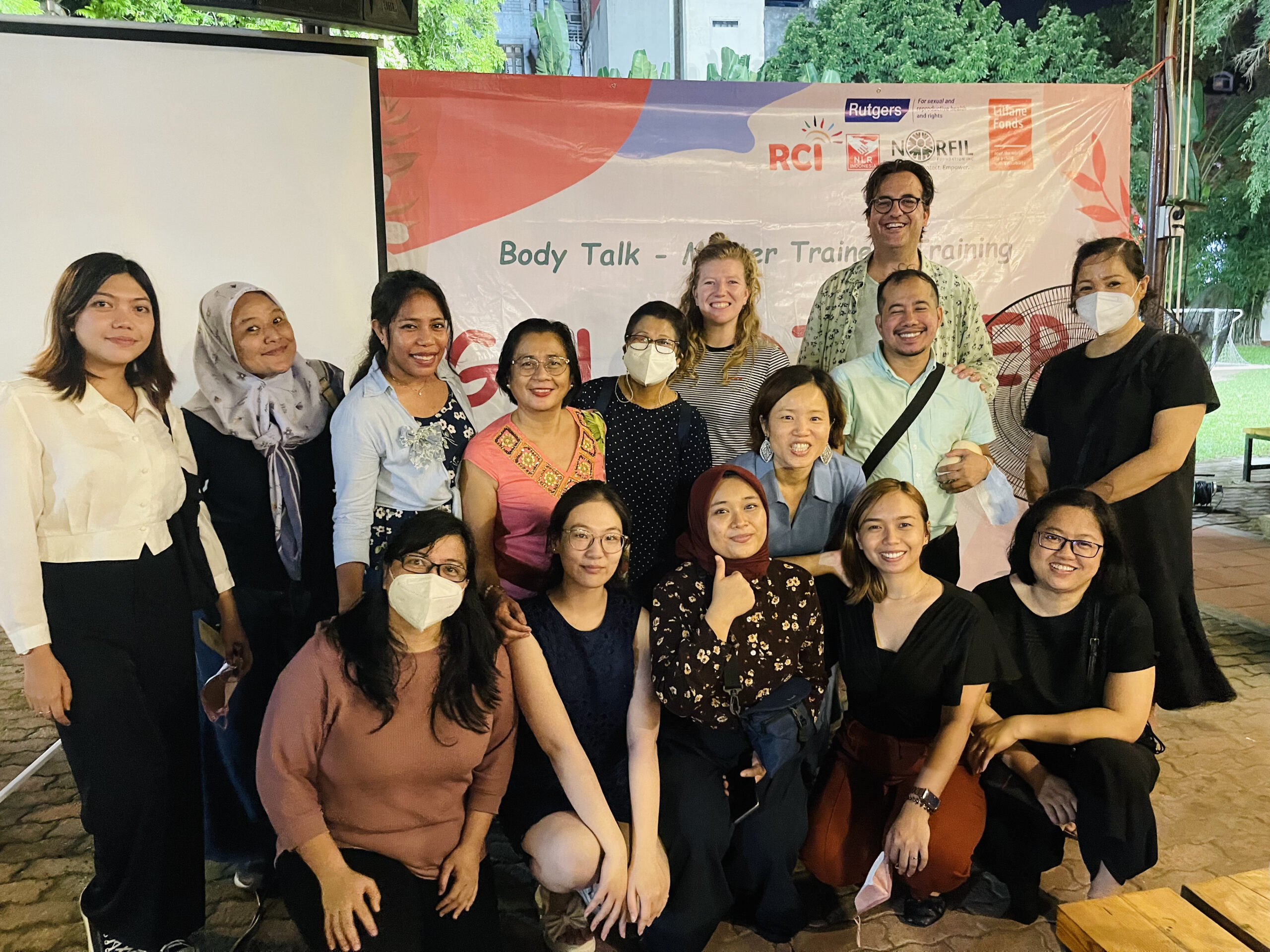 Members of SRHR training
The training lasted for five days in Hanoi with the participation of 2 lecturers from the Netherlands and 12 trainees from 3 countries: The Philippines, Indonesia, and Vietnam. During the training session, the trainees had the opportunity to exercise their training ability on the topic of reproductive health through role-playing, and share their personal experiences as well as difficulties to work on measures to overcome obstacles during the implementation of the project.
There was a lot of knowledge to learn, however, the atmosphere throughout the 5 days of training was surprisingly animated. This owed a lot to the openness of trainees who were never afraid to "unleash" themselves through creative entertainment activities.
Wrap-up video about 5-day training (English only)
The training succeeded beyond expectations thanks to the learning-effective atmosphere and the harmonious coordination between lecturers and students. Trainees' skills in reproductive health were improved, including methods in developing SRHR building blocks and the ability to discuss this topic with people from different backgrounds.
For more information about the project, please access our website at this link: RCI.NLR or follow our Facebook page at this link: Research Center for Inclusion