Quan, 11 years old, currently lives with his mother and sister in Huong Thuy District, Thua Thien Hue Province. Quan's father left the family when Quan was about 2 years old. Quan's mother sells groceries in front of her house to raise her two young children.
Since birth, Quan has been diagnosed with Down syndrome. He has difficulties in all areas: at 3 years old, he could only walk, at 5 years old, he could barely speak a few words, was hyperactive, had poor concentration, attention and memory. Due to poor swallowing, his mother still gave him porridge and he did not feed himself. He did not know how to wear clothes or how to go to the toilet by himself. So even though he was 7 years old, he still hadn't attended preschool.
In 2017, Quan got admission to Future Special School. Every student entering the school is assessed for general developmental skills. After a month of observing Quan's participation in the classroom, the teacher coordinated with the family to develop an individual education plan for him each semester. In the classroom, Quan got used to using the toilet, knew his place when sitting in a circle to say good morning, how to sit at the table to color, how to run after the ball that a friend just passed to him. Looking at Quan's bright smile, anyone could feel the joy that he wanted to share.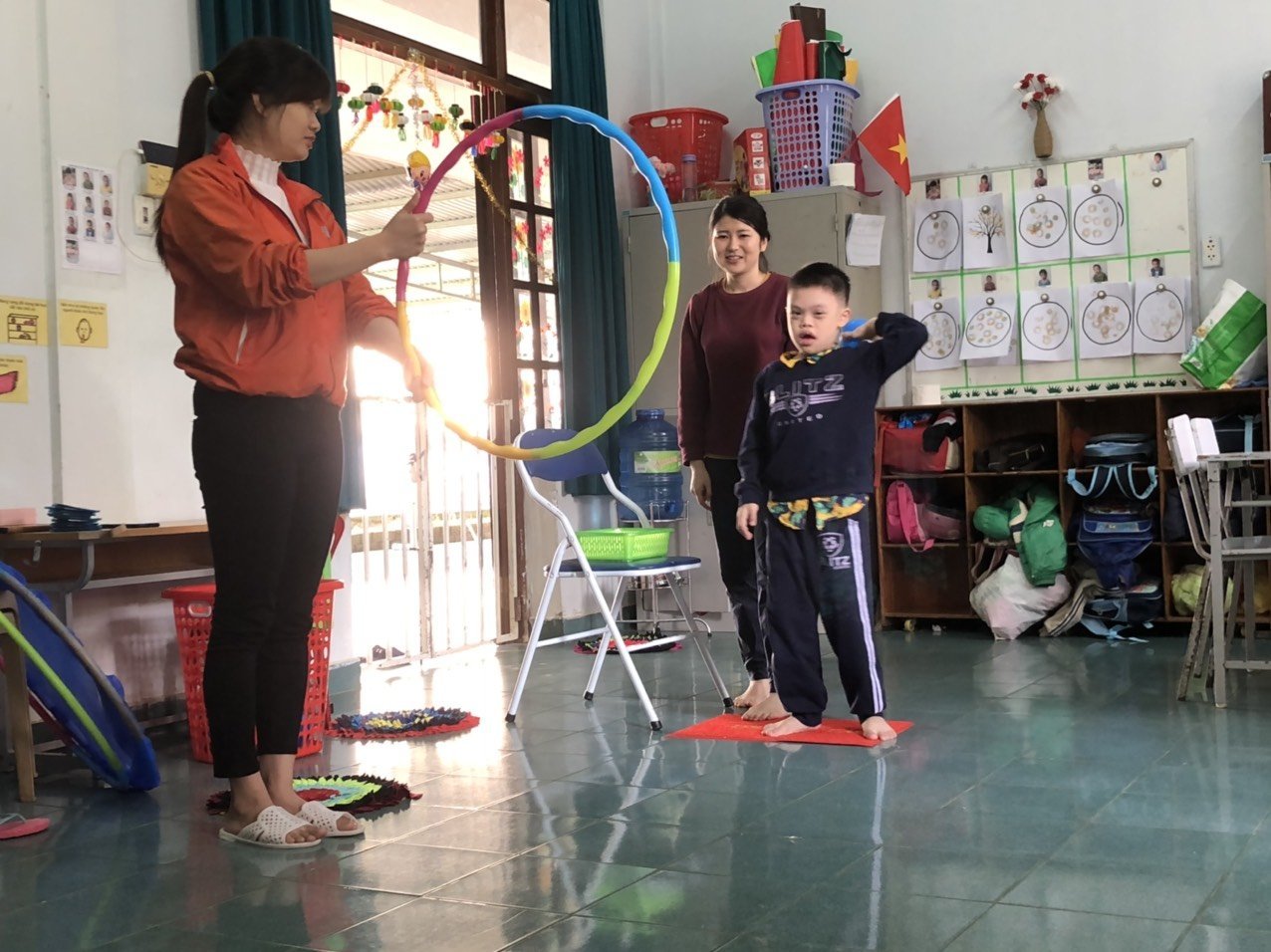 On sports and life skills exchanges, or Mid-Autumn Festivals, International Children's Day, Quan was very excited because he always liked to make friends, dance and sing, even though he just sat and swayed or ran up to drop the balls into the basket.
In 2020, his family was in a difficult situation, so he also received food, hand sanitizer and other necessities from the school and Liliane Fonds through RCI, which helped his family a lot in daily life as well as during the COVID-19 pandemic or natural disasters such as floods or storms.
After 4 years of studying at school, Quan has developed very well. He can speak clearly single words, pay attention to speech and follow the teacher's instructions. Quan now knows the names of objects around. In particular, he is very happy with everyone, helping to do some small things such as cleaning tables and chairs, throwing trash in the bin, folding towels or clothes. Quan's family is extremely grateful to Liliane Fonds and RCI for supporting his school fees so that he can go to school and study with friends.