The integrated community-based rehabilitation of people with leprosy-related disability project funded by the SHF* through the Research Center for Inclusion (RCI) have been implemented in Da Nang City and Hai Duong Province in 2020. With the support of RCI, on the Vietnamese family's day, June 28, 2020, the Board of Directors of Chi Linh Leprosy Hospital in Hai Duong Province organized a cultural exchange event with leprosy patients and their children and people living in Hoang Tien Ward, Chi Linh City, Hai Duong Province.
Doctor Nguyen Quang Cuong, director of Chi Linh Leprosy Hospital, gave a speech to celebrate the Vietnamese family's day for leprosy patients currently living in the hospital. After the welcome speech, Doctor Nguyen Quang Cuong directly awarded scholarships to 15 students who were children and grandchildren of leprosy patients with difficult circumstances. The scholarships were mobilized by RCI from the SHF fund.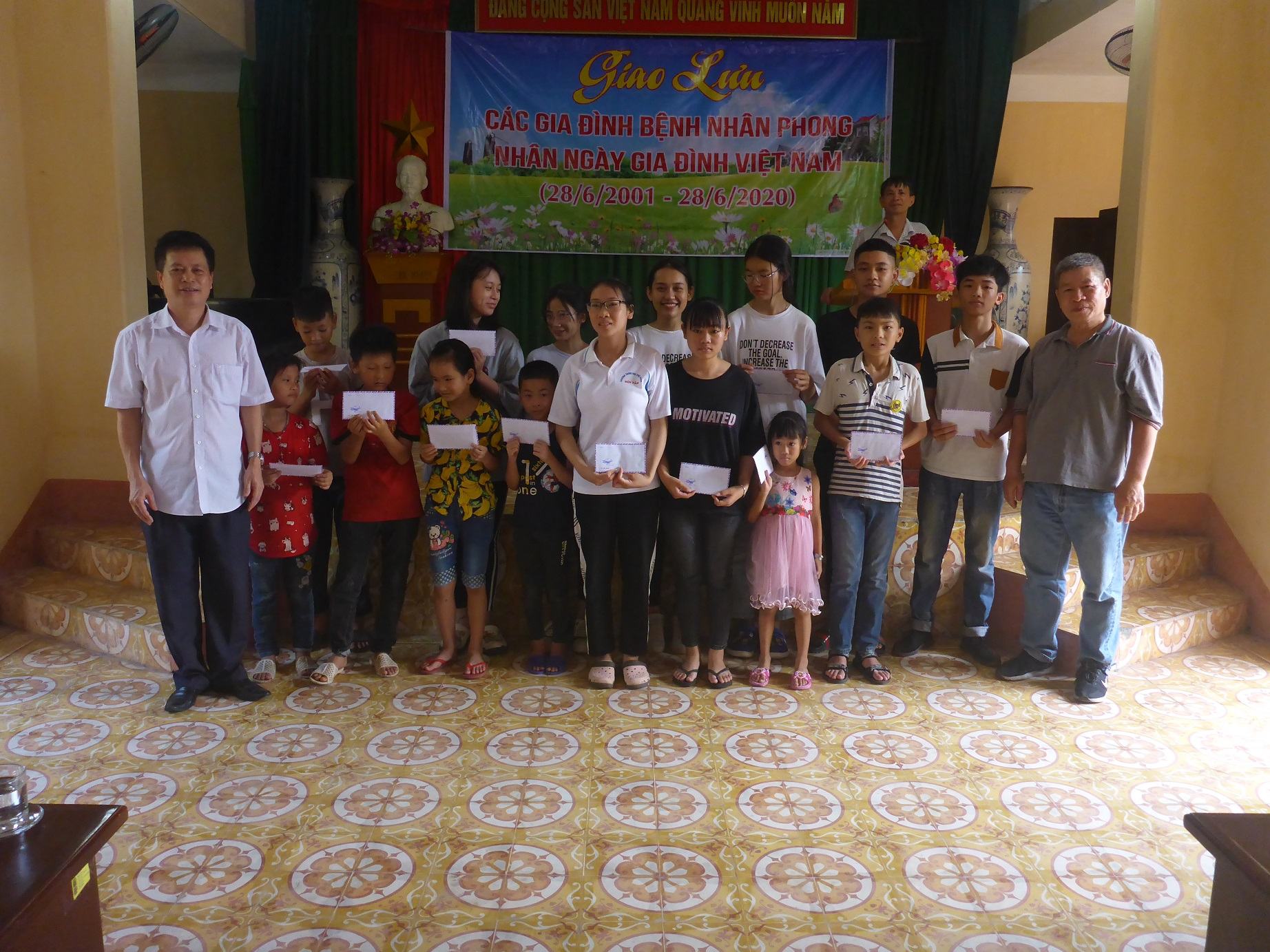 More than one hundred patients and local people participated in the event. The exchange was held in the atmosphere of solidarity and joy with many dancing and singing performances of local people and gifted leprosy patients. At the end of the exchange, all participants joined for lunch to celebrate Vietnamese family's day. Elderly patients who could not attend the event in person because of poor health conditions were served on the hospital beds by the nurses.
The exchange started at 8:30 and ended at 12 pm. Everyone left in a happy and united atmosphere.
*SHF = Sasakawa Health Foundation