On May 26, 2022, in Da Nang, RCI successfully held a Closing Workshop of the Project "Community-Based Rehabilitation" (AP).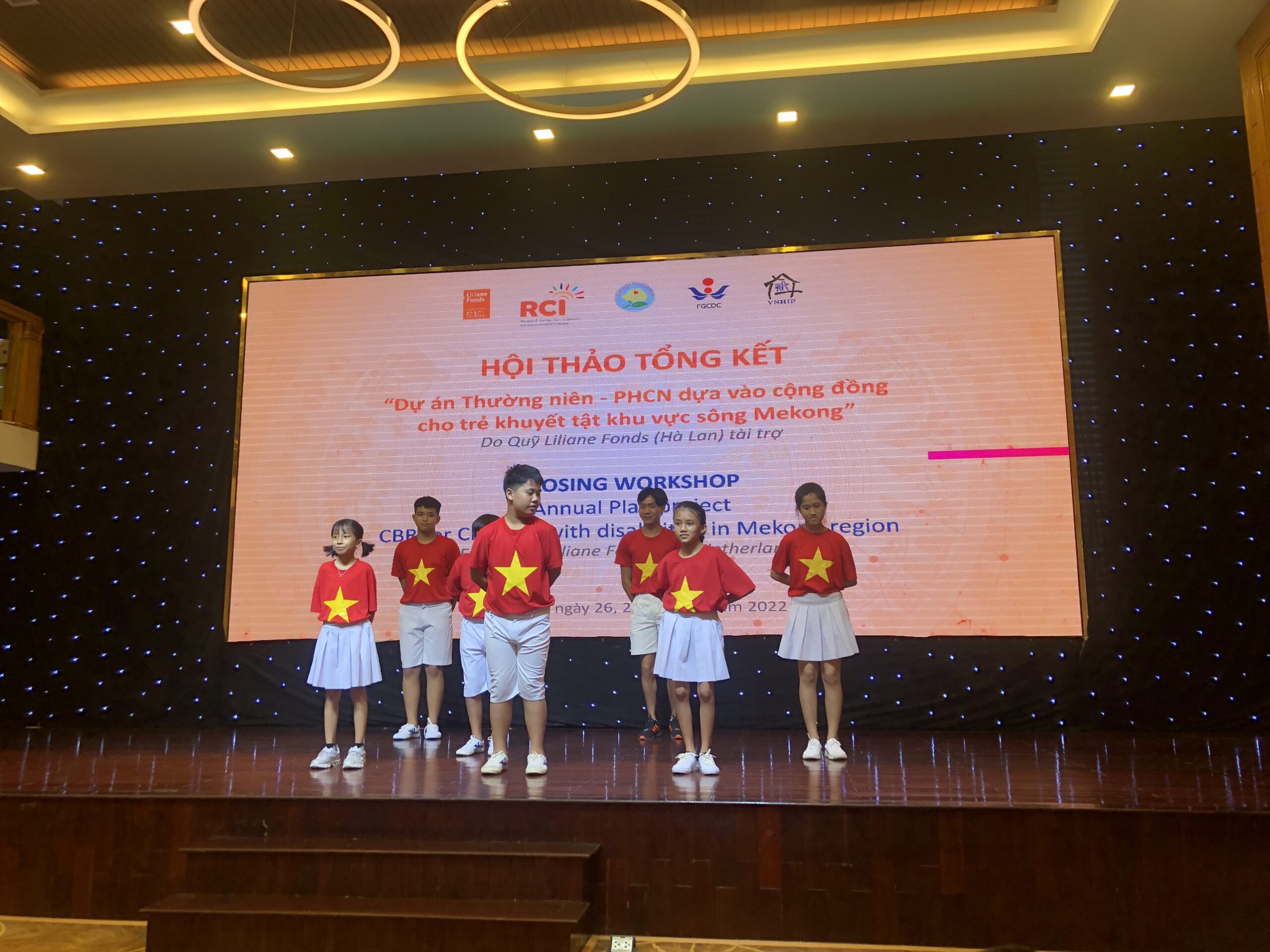 The opening dance performance presented by a group of students with disabilities from Tran Phu Secondary School – Dien Ban – Quang Nam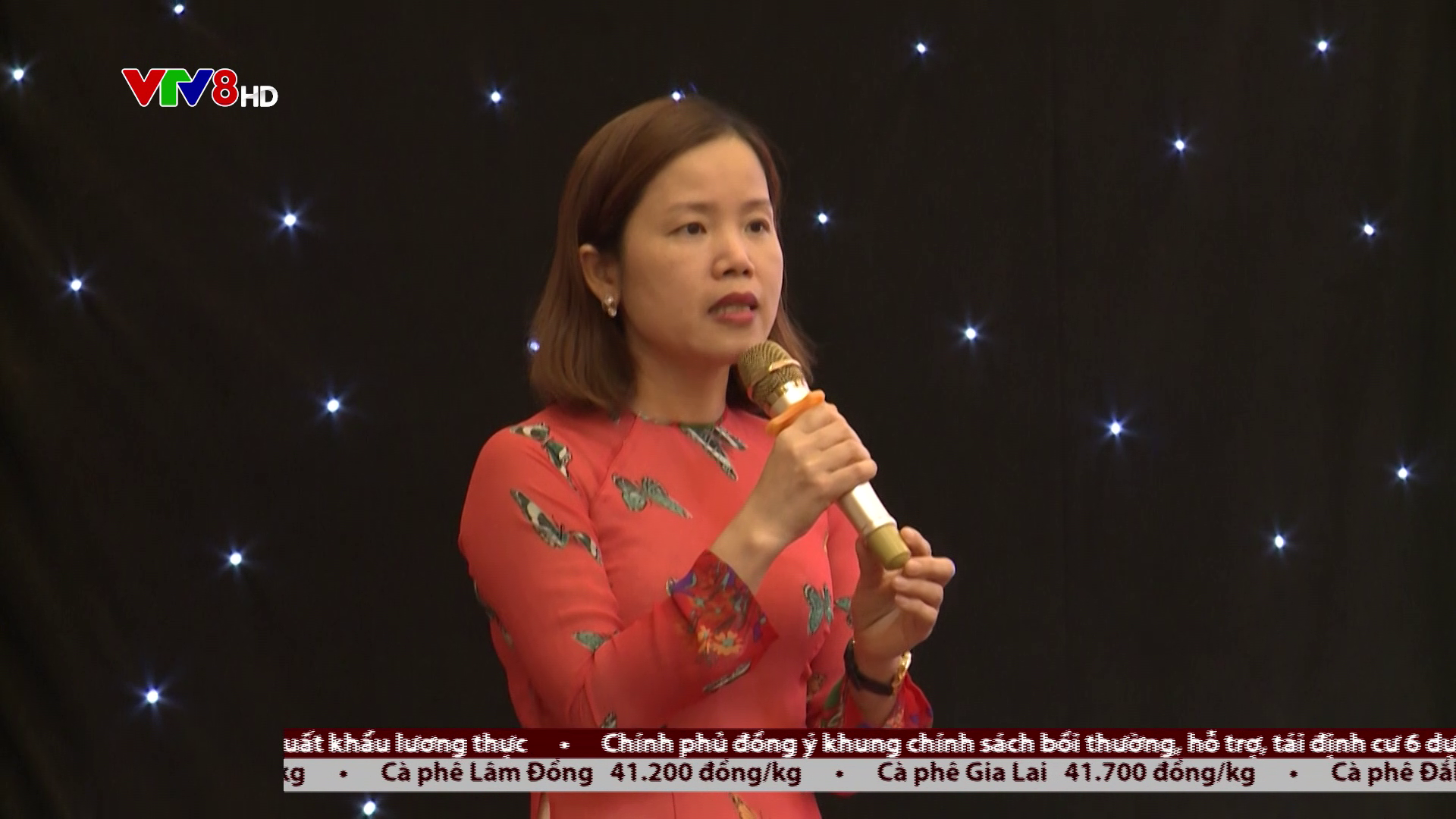 Ms. Nguyen Thanh Thuy – RCI Director in the opening speech
The workshop welcomed the appearance of representatives of Nam Giang and Trieu Phong Department of Education and Training, representatives of Da Nang Center for the Development of Inclusive Education and School for Disabilities Children in Quang Tri province. We were also delighted to have the attendance of representatives of RCI's partner organizations as well as teachers, parents, and students with disabilities in the project area: Quang Tri Charity Association (QCA), Vietnam Health Improvement Project (VNHIP) in In Da Nang, Funds of Genetic Counseling and Disabled Children (FGCDC) and Nguyet Bieu Home of Hope in Hue, and C5 Class of Deaf Children in Hanoi.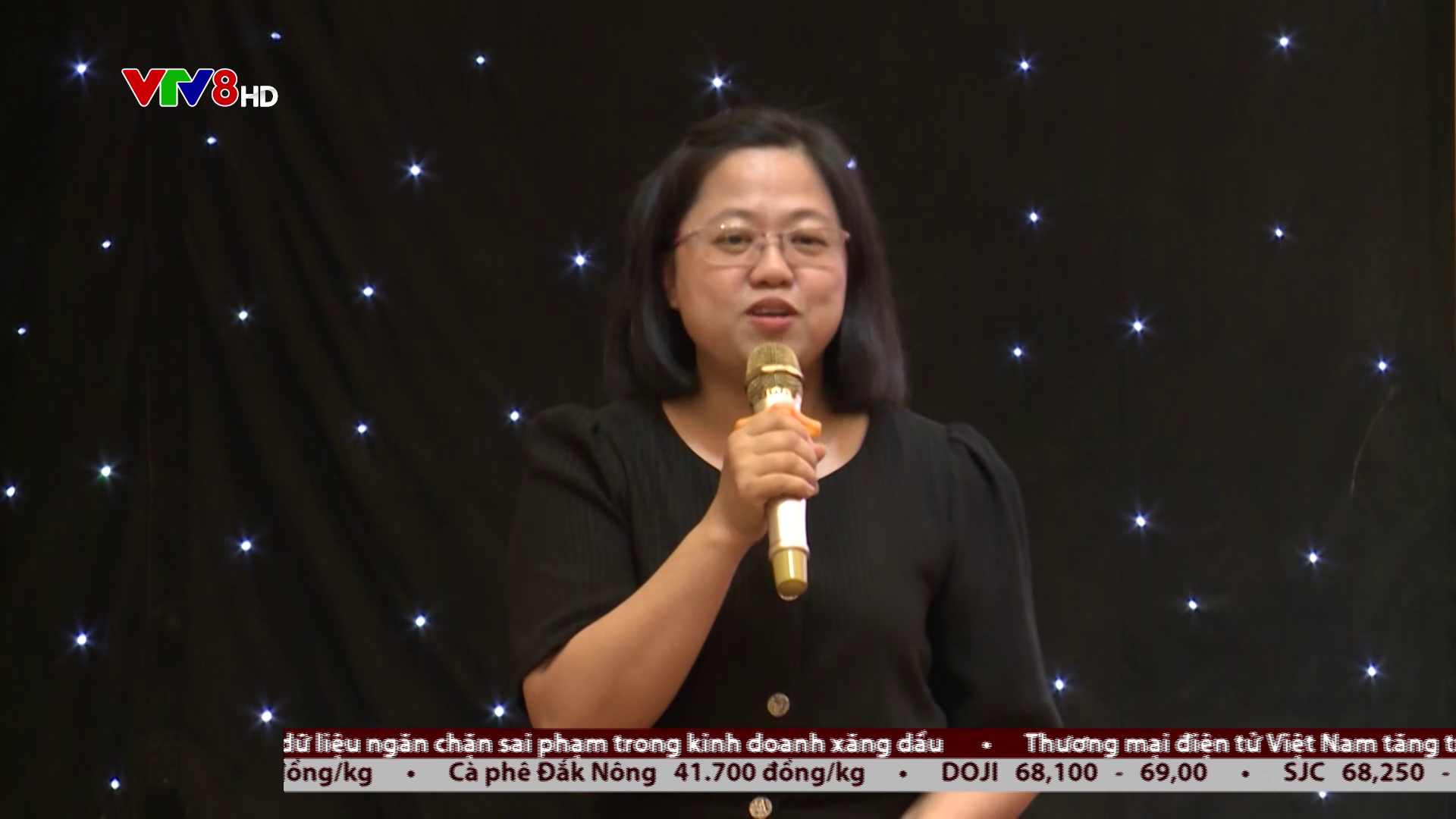 Ms. Dang Quynh Anh (RCI Program Coordinator) gave introduction about project "Community-based rehabilitation for children with disabilities"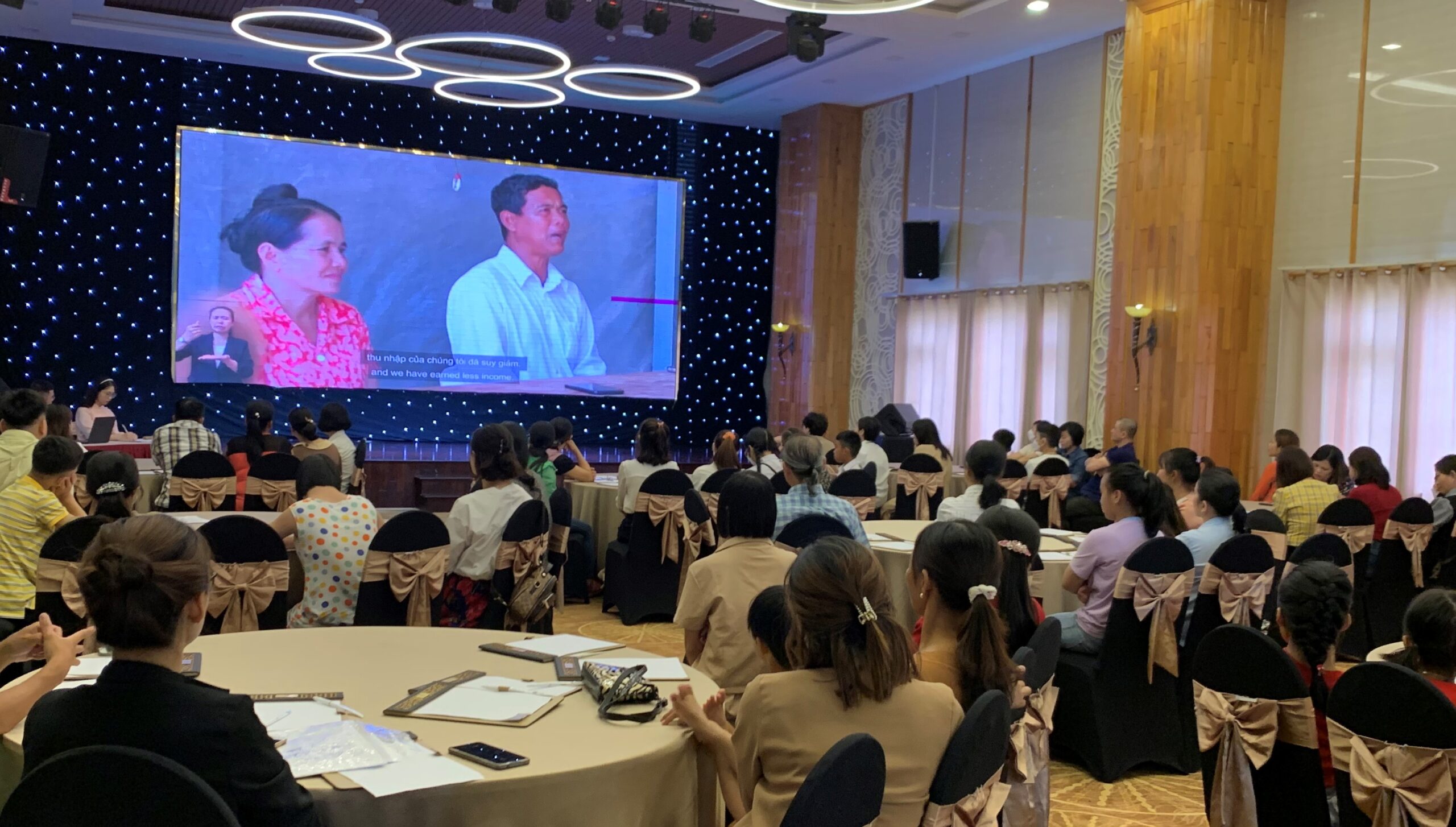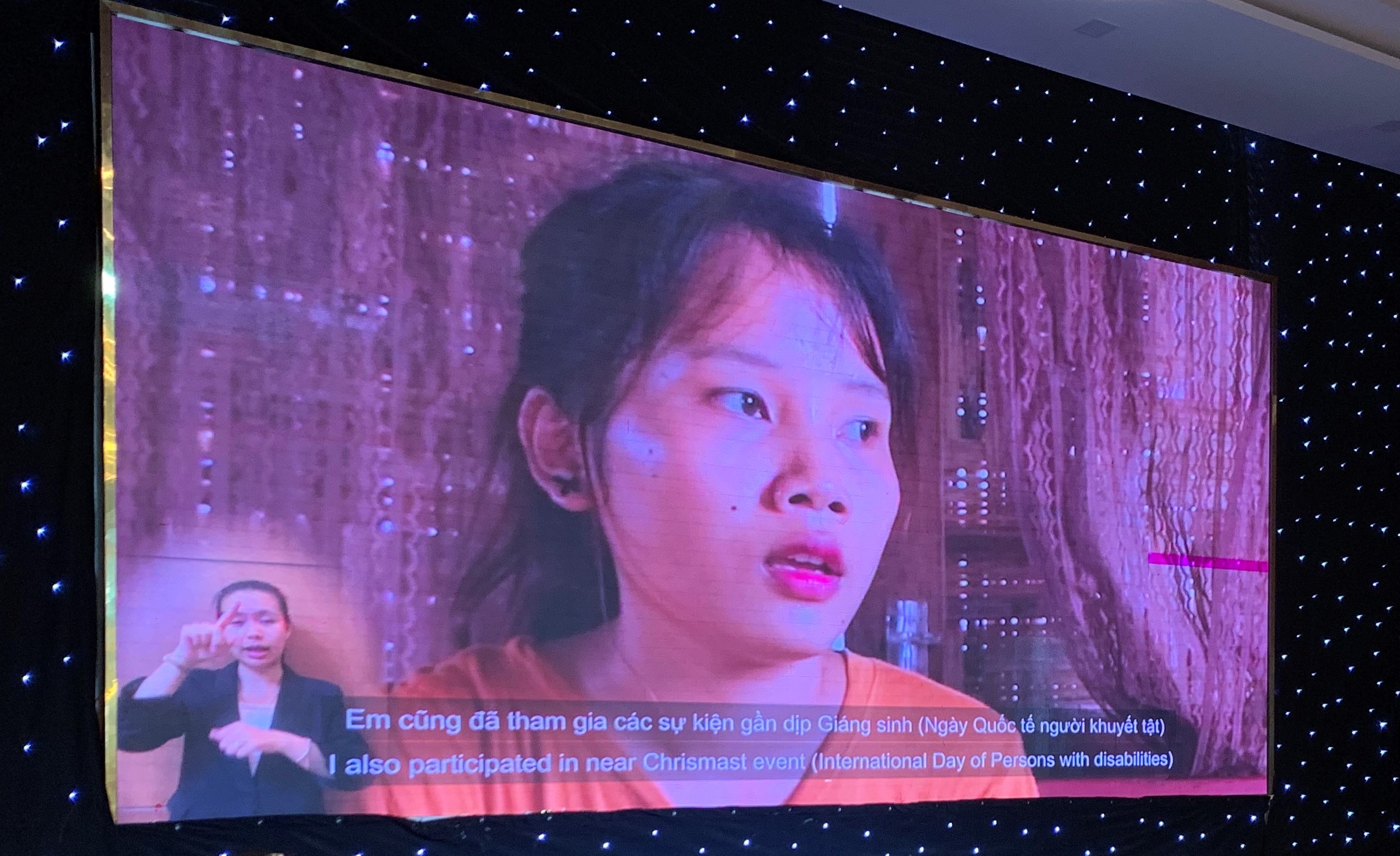 Video about 21 years of project implementation
At the event, RCI, together with all guests, rewound the 21-year journey of partnership and development within the project framework. During this time, RCI, in collaboration with partner organizations, has continuously and successfully supported more than 5,000 children and youth with disabilities in Mekong countries, including Cambodia, Myanmar, Thailand, and Vietnam, on the five domains of CBR as the following: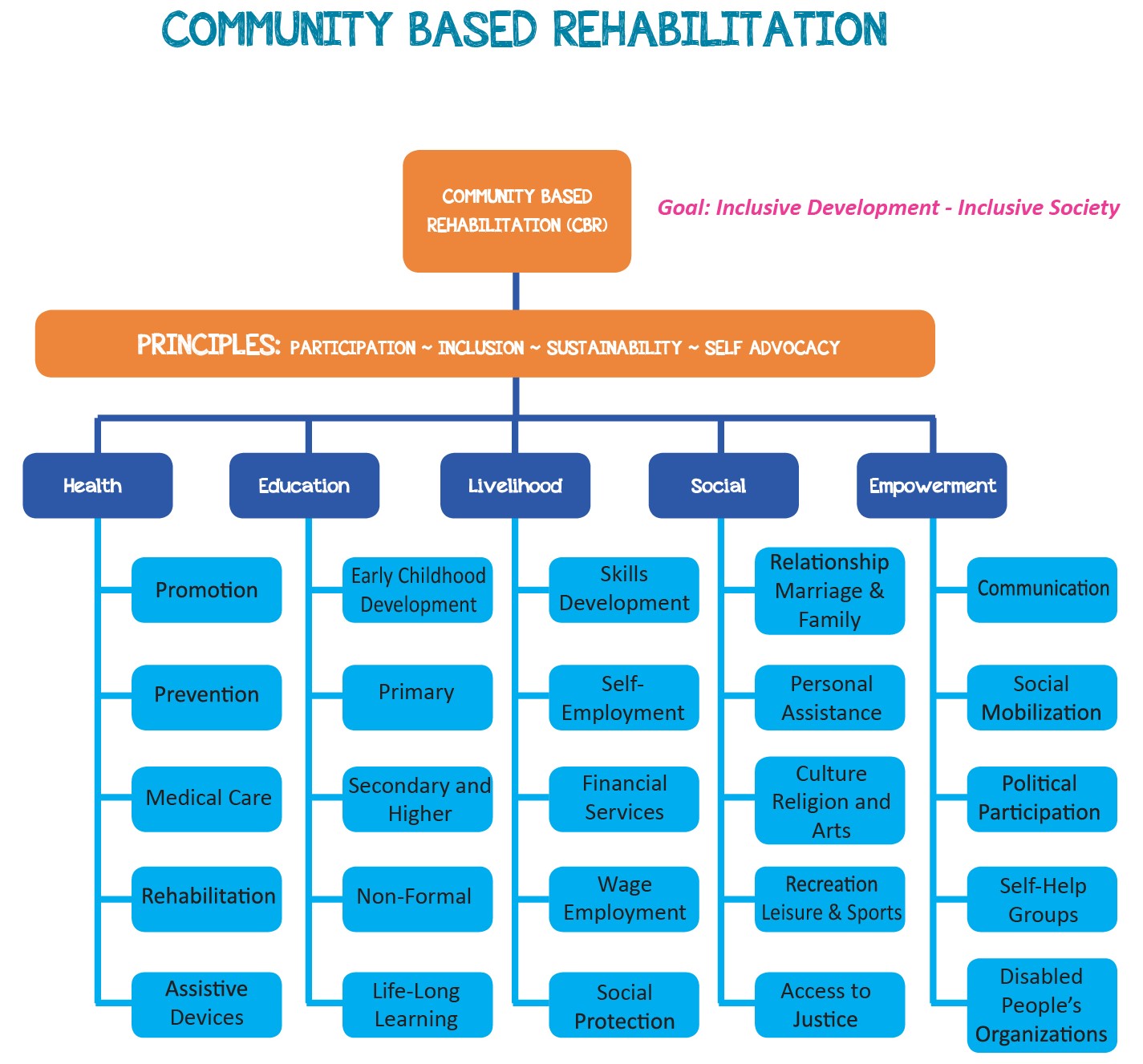 Community Based Rehabilitation Model
RCI and POs were pleased to witness remarkable and miraculous changes of children with disabilities benefited from the project.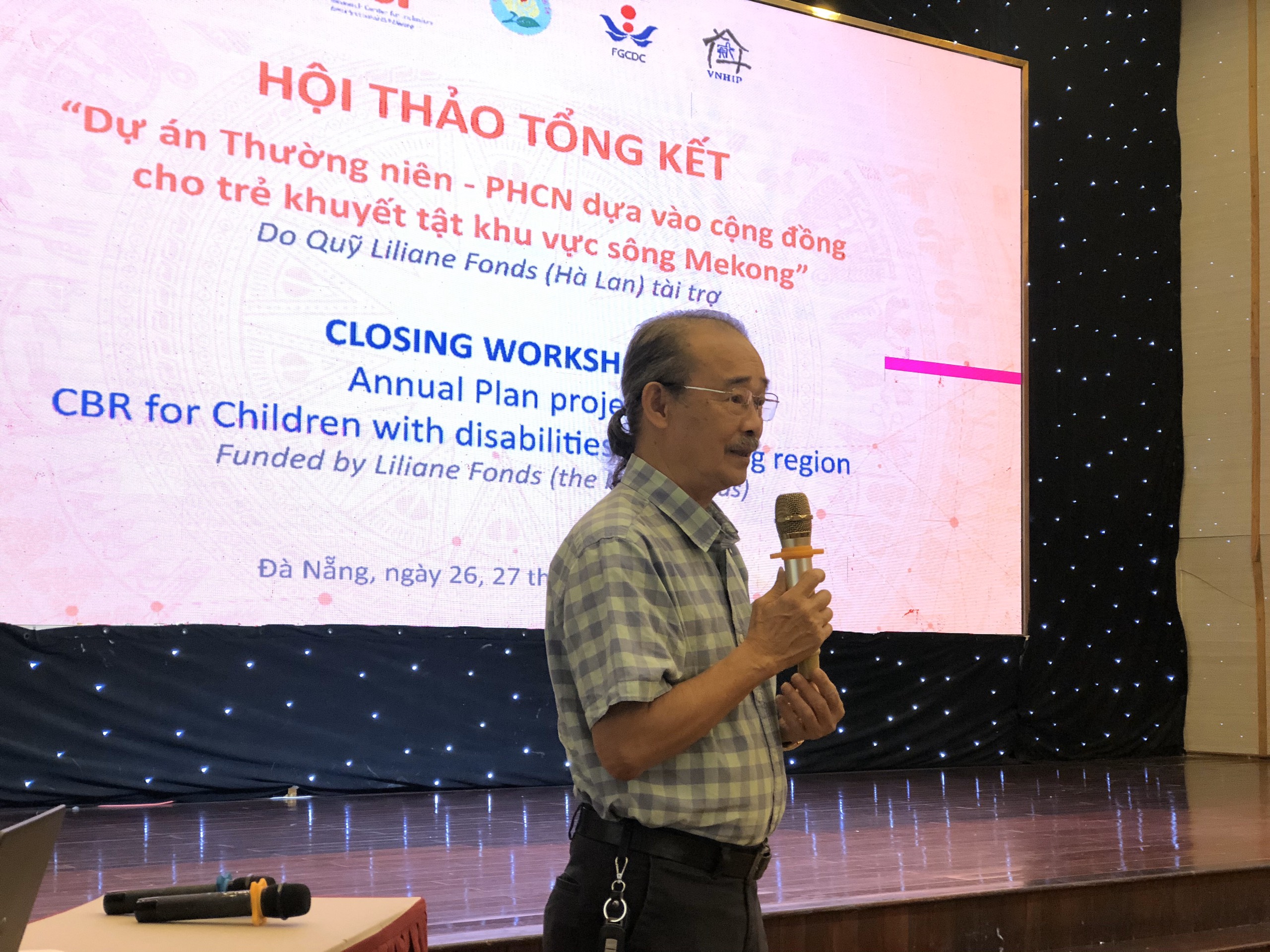 Mr. Le Quang Khanh – National Director of VNHIP – on behalf of RCI's partners – gave speech on the long-term partnership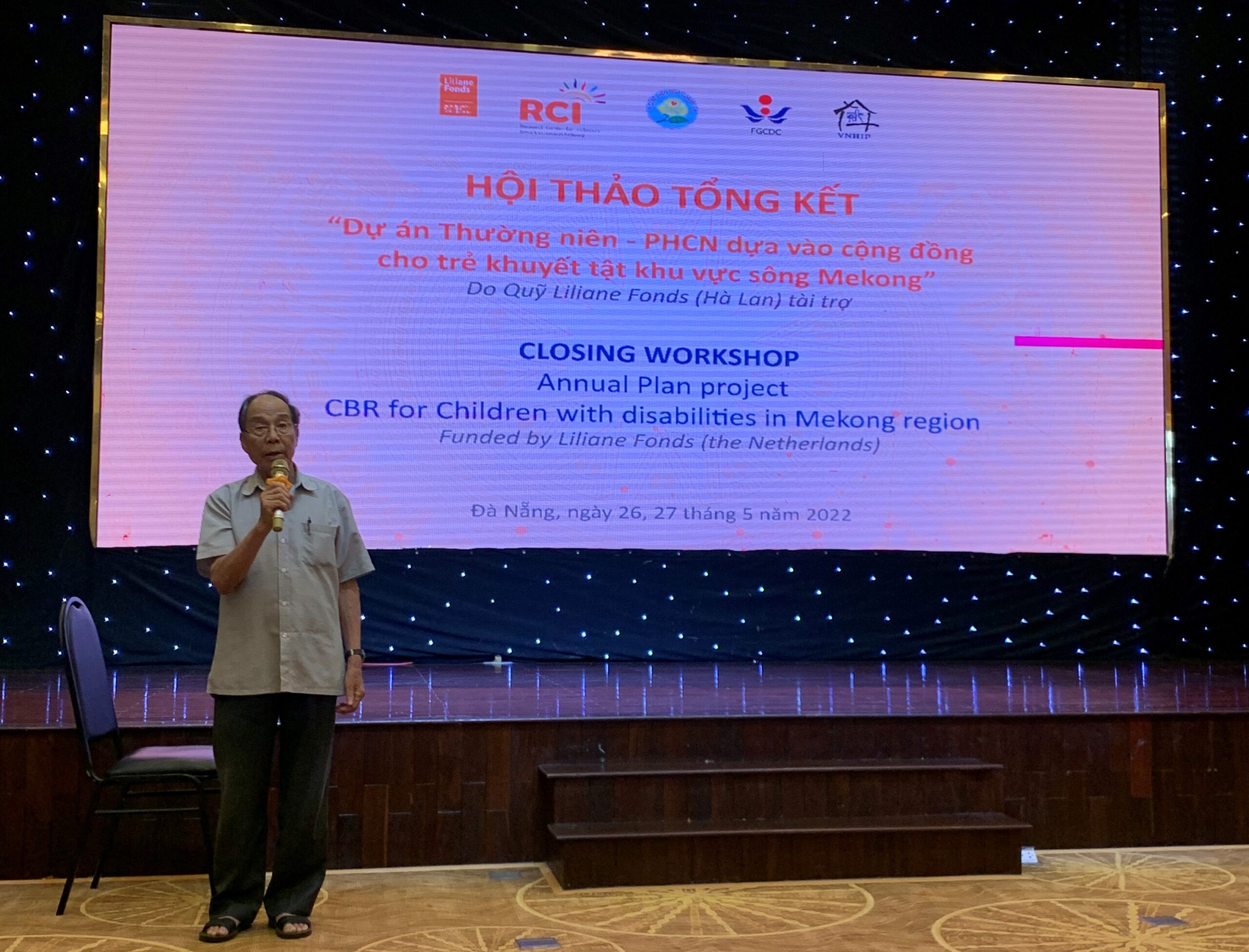 Mr. Nguyen Kim Van – Chairman of Quang Tri Charity Association – shared his feelings about the cooperation journey.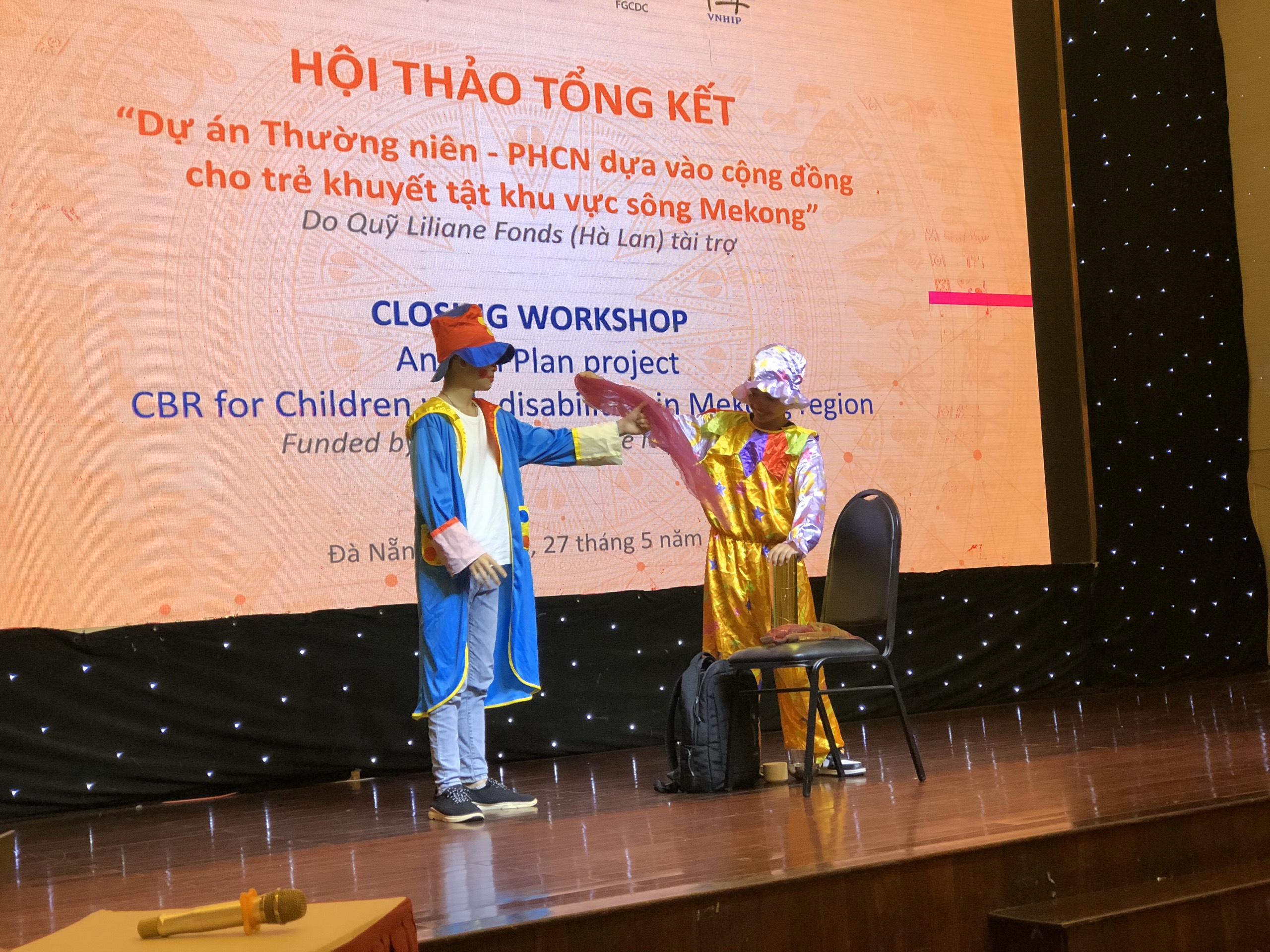 The magic show performed by C5 Class of Deaf Children has stirred up the atmosphere
The project would not have succeeded but for the significant participation and contributions of project staff, parents, and teachers, who always closely accompanied with the project and tried their best for the progress of children with disabilities.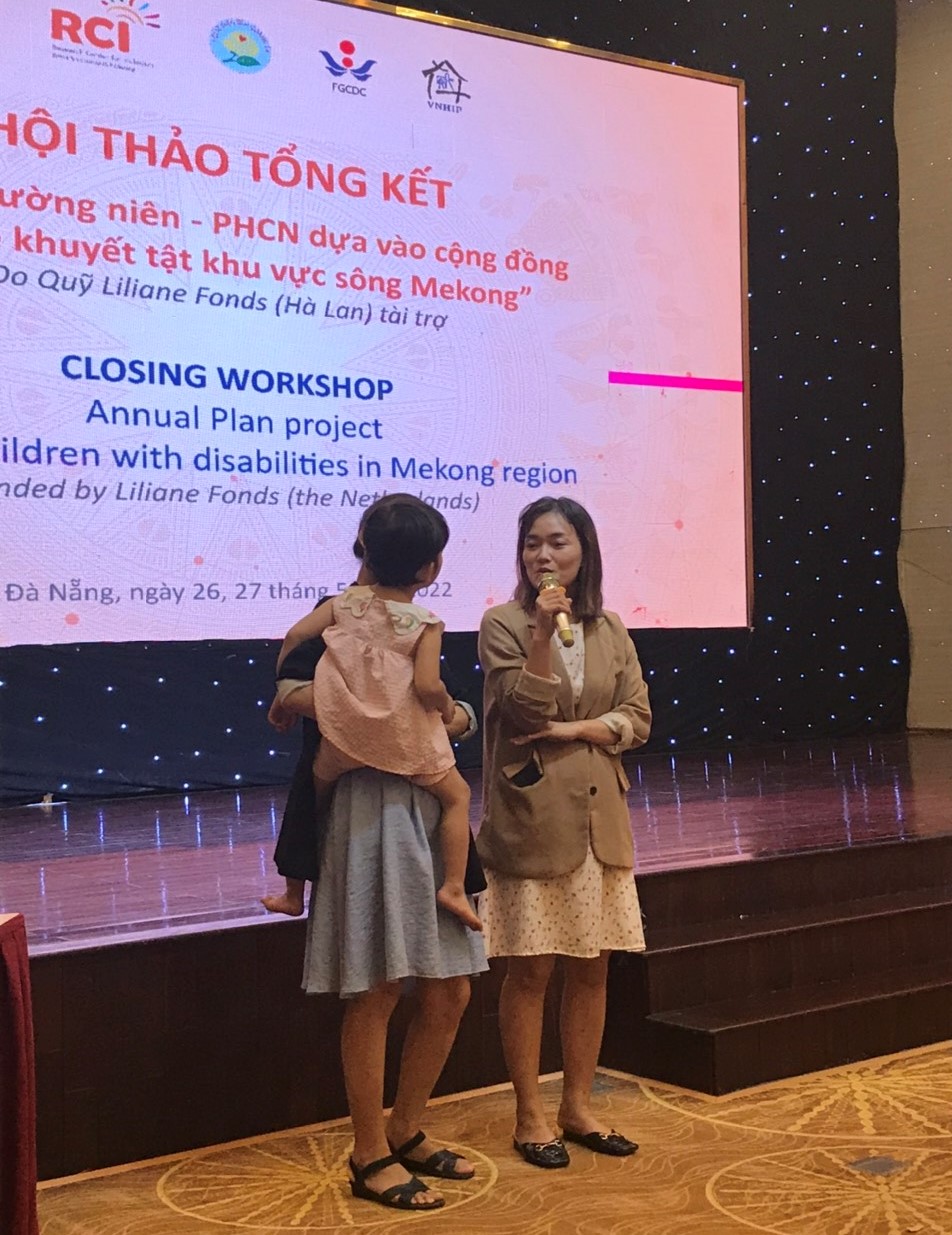 The representative of the beneficiaries from the project shared their stories, feelings, and how much the children have changed after the project.
Although the project has come to an end, RCI and POs still maintain this implementation model as well as technical cooperation through other projects.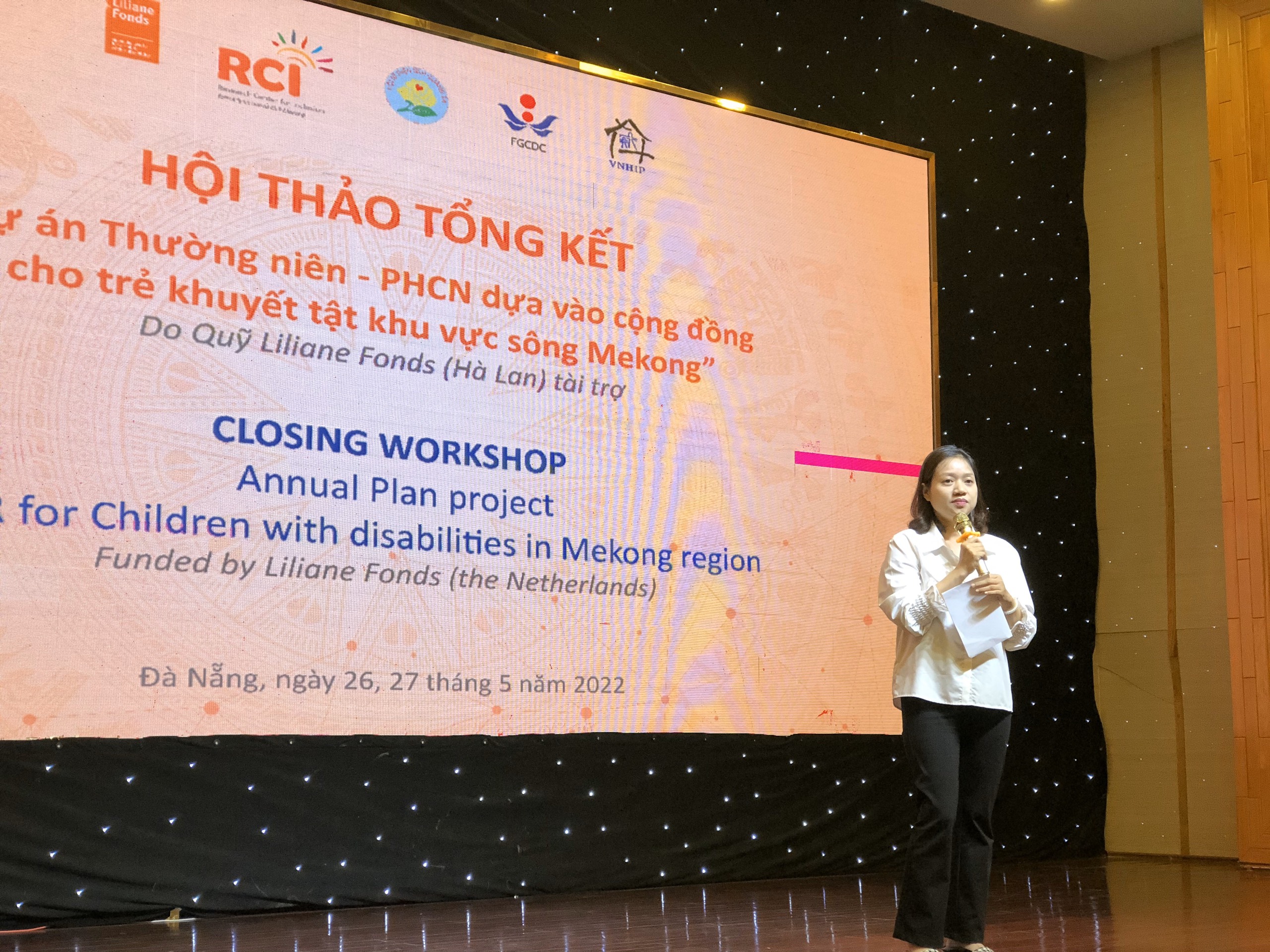 Ms. Hoang Thi Dieu Hong – program officer of FGCDC – in her closing remarks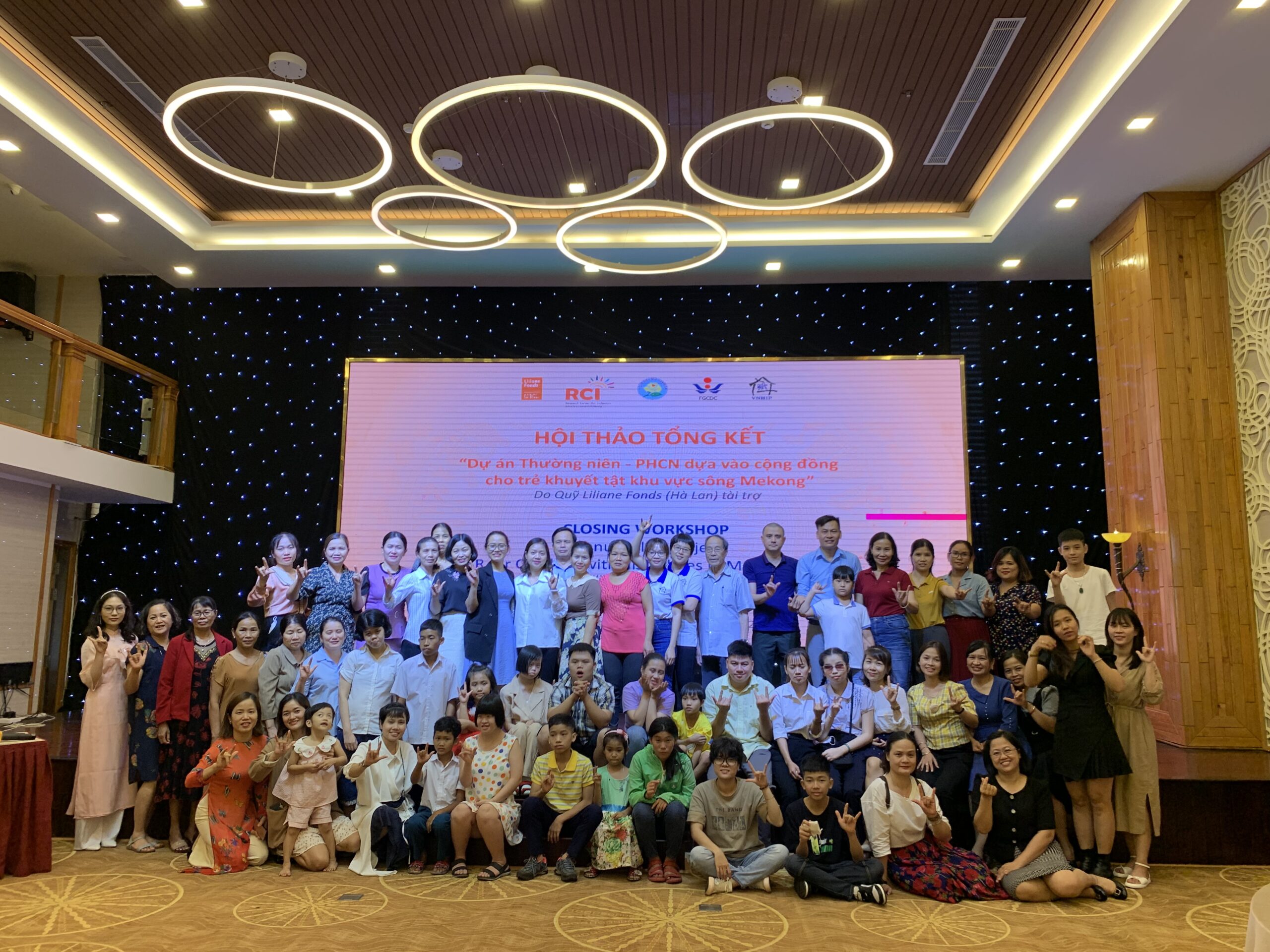 ---
For more information about the project, please access our website at this link: RCI.NLR or follow our facebook page at this link: Research Center for Inclusion