Anh Linh's family lives in a rural area of Huong Thuy District in Thua Thien Hue Province. They have a small house with a vegetable garden and a few chickens. Due to difficult economic conditions, her father migrated to Hanoi and works as a mason and laborer to pay the family's living expenses. Her mother stays at home to take care of Anh Linh and farms in their garden.
Anh Linh was born with cerebral palsy, causing her to be paralyzed in both legs. Anh Linh grew up facing many difficulties as her movement skills developed very slowly. She could only sit on her own when she was 3 years old, but at that time, she could not walk by herself. Regardless of her situation, she was always happy and loved to go to school. Since she had not walked, she could not attend kindergarten.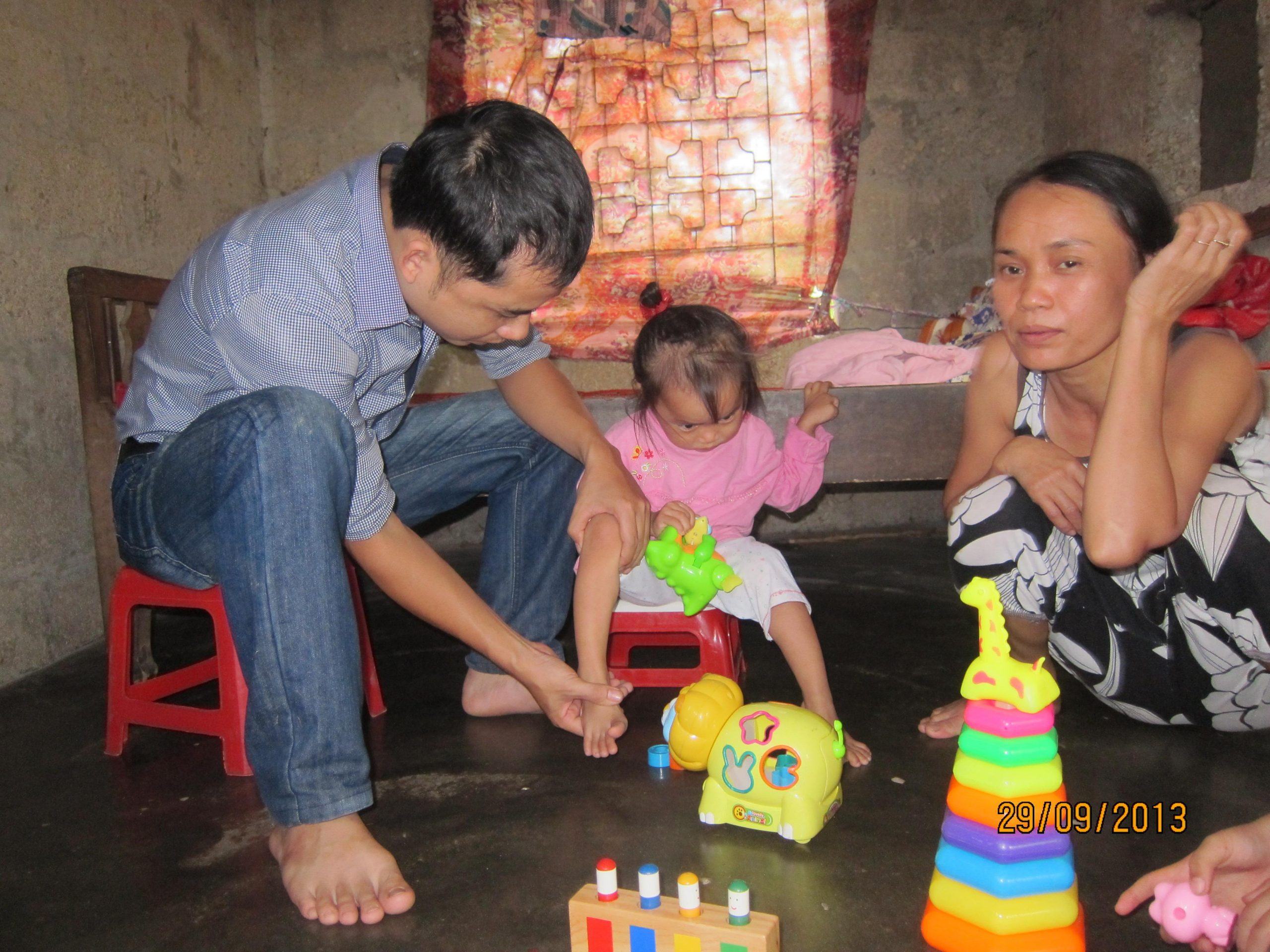 In 2015, FGCDC, Office of Genetic Counseling and Disabled Children, organized a screening visit to provide rehabilitation support and wheelchair to children with movement disabilities. During the practice, Linh did not cry or complain despite the pains created when the therapist stretched her joints to reduce the risk of spasticity. She always tried to endure the pain because she really wanted to walk on her own feet and did what she wanted. When asked "Why are you here?," she immediately replied, "Because I want to go to school like my friends." Her answer has motivated us to better support children with special needs.
We tried to work with the kindergarten near Anh Linh's house so she could go to school and get on well quickly at school, but the school refused to admit her because she could not walk, could not tell others when she wanted to go to the toilet.
Linh received rehabilitation support so she could be independent in all daily activities and walk on her own feet. She always smiles while practicing or trying to walk with brace shoes. Every day at home, she also practices walking using walking frame with the help of her mother and older sisters. Now she has started taking small steps.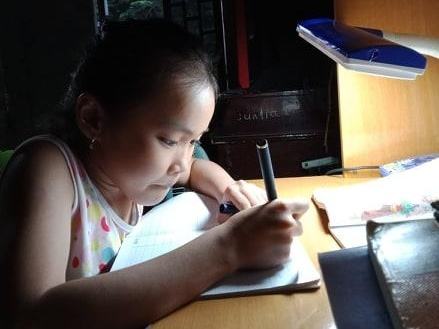 In August 2016, Anh Linh entered Grade 1 and she was able to study Math, Reading and Writing like her friends. She still cannot walk by herself but she was assisted by her teachers and friends. She achieved great results at school. Looking at her happy face, we could see a bright sunlight toward the future.
Currently in 2020, Anh Linh is in grade 4 at the primary School. She still needs financial support to continue going to school and integrating with friends of the same age.