My son is Bao, born in 2011. I am a single mother and my child was born unlike any other. I found out that he was deaf when he was 5 months old because when I played or clapped his hands, he did not turn his head to look and did not smile. I didn't have a stable job, I did anything people hired me to do to have money to support my child. I knew that my child was deaf but I did not dare to take him to the hospital because I had no money and did not know who to ask for help. 
When my son was 5 years old, I heard the local authority announce that there was a free examination by a charity group, so I took him to the hospital. The doctor said that my son was 40 degrees deaf and advised him to wear a hearing aid, but I can't afford to buy a hearing aid that cost tens of millions Vietnamese Dong. Fortunately, the Foundation for Genetic Counseling and Support for Children with Disabilities (FGCDC) connected our family with a foreign organization and they provided my child with a hearing aid. After that, to help him use the machine, the teachers at the center taught him to listen and speak.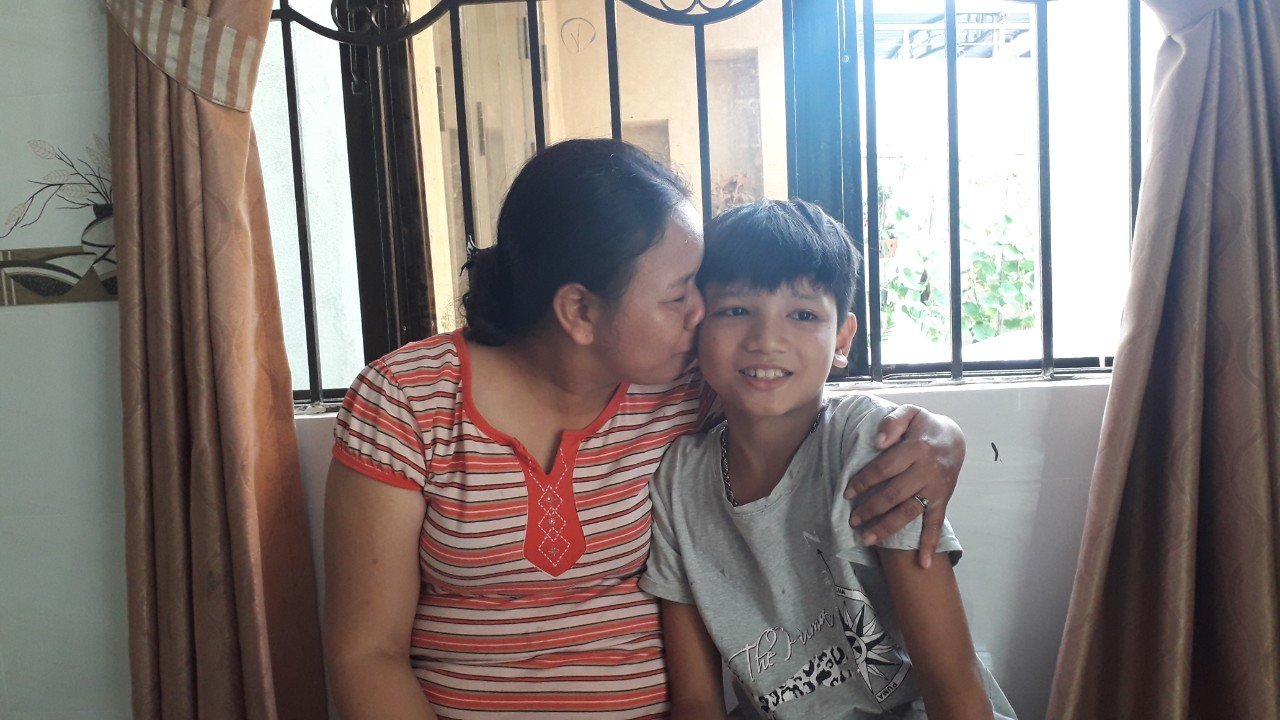 He still needed to practice more, but I didn't have money, so FGCDC asked Liliane Fonds through RCI to support us with the fee for therapy. In the two years that I took my child to school, I felt very happy because he and I were able to attend school together. I was guided by the teacher to practice speaking with him at home. He listened more clearly and could speak single words even though he still had a lisp. He no longer has trouble when someone calls. His grandma and I are no longer angry, yelling at him when we call but he doesn't listen.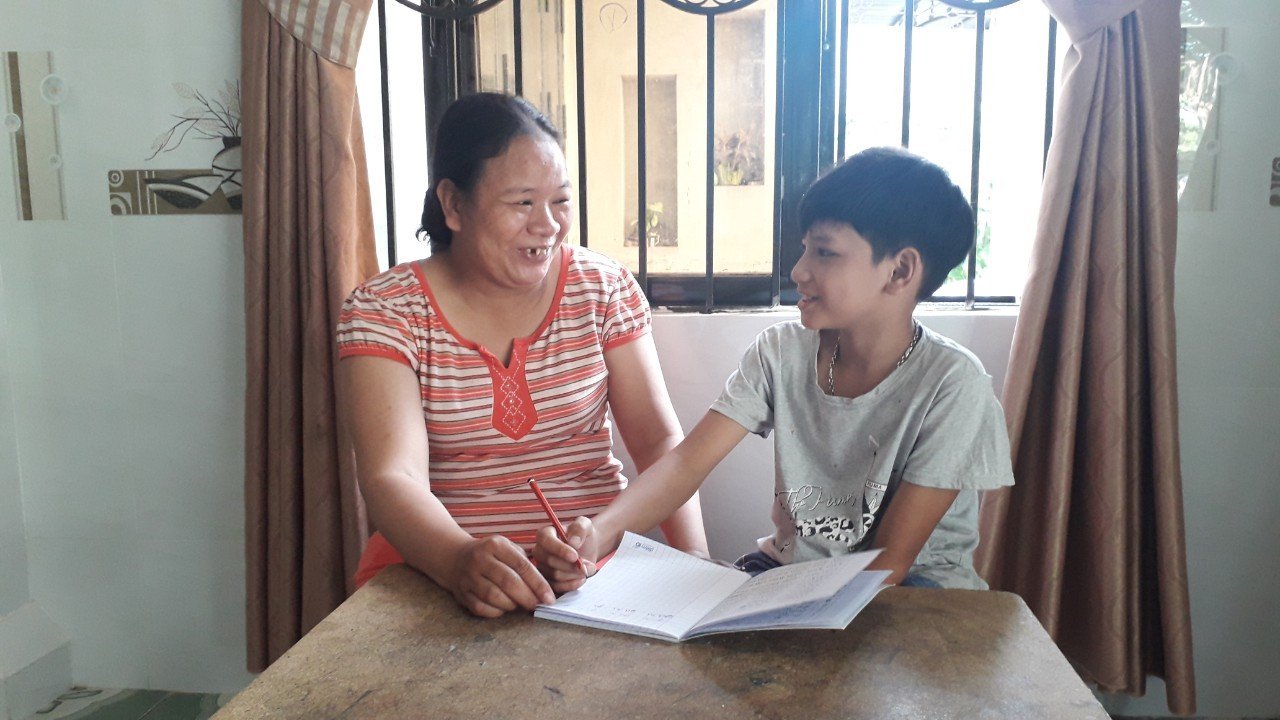 When he was seven years old, he went to school like other children. At school, he makes friends, learns skills to protect himself, does math, reads and writes. Now, my child can help with housework, take care of me and obey his teacher. I am very grateful to FGCDC, the Future Special School and Liliane Fonds – RCI for helping my child to go to school.