My name is Hiep, I am currently working for the Research Center for Inclusion (RCI), the former is Netherlands Leprosy Relief in Mekong region (NLR Mekong).
Upon my 17 working years for NLR and RCI, I have a chance to meet and to work closely with hundreds of people with and affected by leprosy in all leprosaria and hospitals/centers for leprosy treatment in Vietnam. I witnessed their difficulties, challenges and improvement throughout the years. Many families with leprosy lived in mountainous, isolated and rural areas where the living conditions were terribly bad. They lived in such shabby huts and dilapidated shacks that there were no toilet or/and clean water system. And that fact worsened their health and disabilities. Many people affected by leprosy who were amputated could not go out of their house and generate their income due to their mobility limitation. They lived despairingly and were always left behind the community. Some of them, who were mostly elderly people and with serious disabilities, seemed to be luckier to live in leprosaria or/and leprosy hospital with better health care services.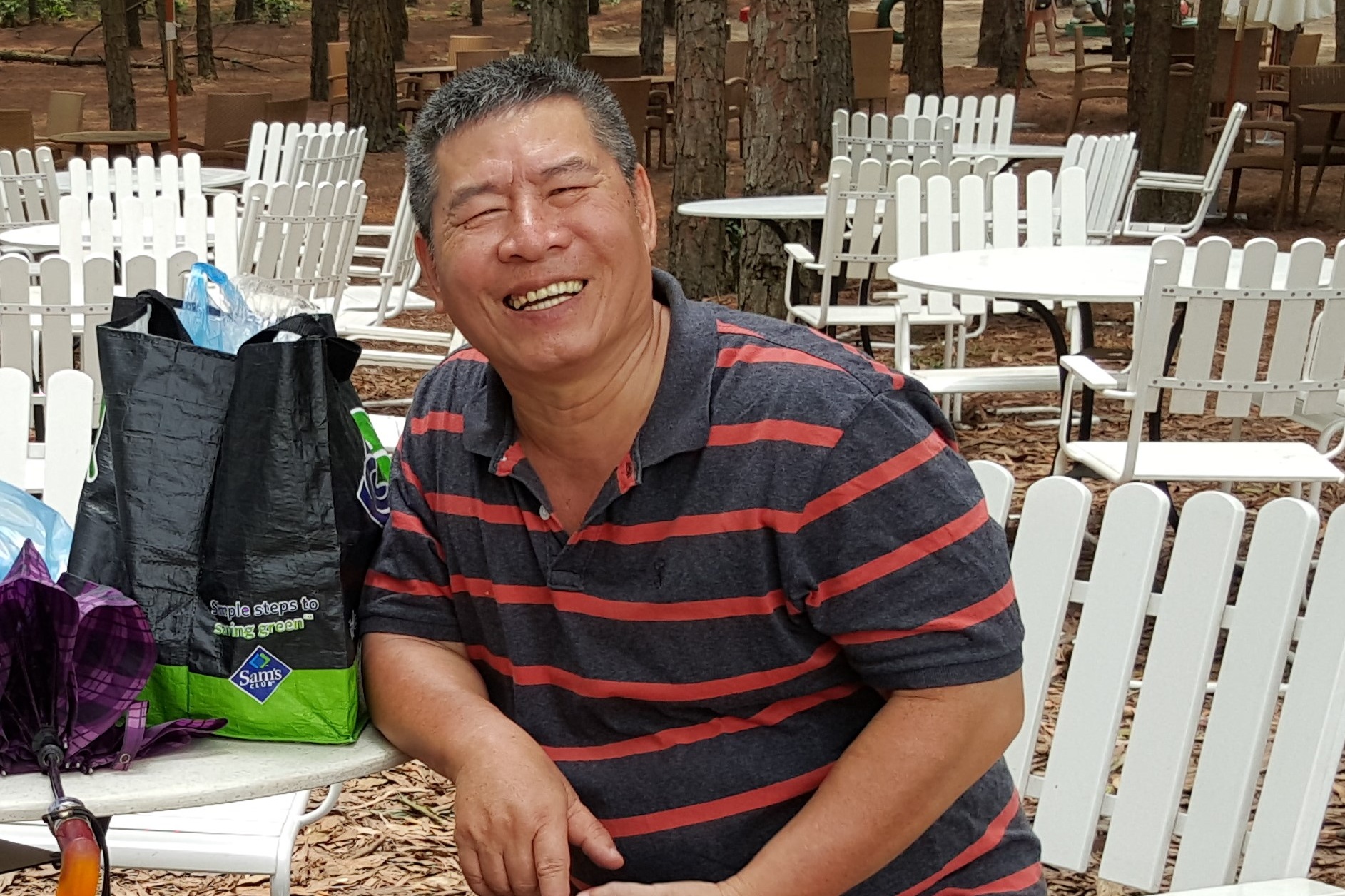 However, due to the tight budget allocated to those centers and hospitals, the elderly had to face with no breakfast and inadequate food. Thanks to the funding and companion of Peerke Donders Stichtings (PDS), I could come to those vulnerable people and support them with building house, installing toilet and clean water system, delivering food relief to the elderly affected by leprosy, providing prostheses and orthoses for PALs with limbs' amputation, granting scholarships to children and grandchildren of PALs. I closely worked with local Disease Control Centers (DCCs) and their staff to survey on the situation and need of PALs, to develop plans of action and together with other local service providers and stakeholders to delivery the services.
To approach to PALs in isolated and rural areas where there were no orthopeadic workshops, we organized mobile outreach team to examine, cast and fit proper helping devices. With this outreach activities, many poor and isolated PALs were provided with orthopeadic devices that enabled them to fully integrated into the society and community activities. I felt so moved and happy to see their excitement and tears on receiving new houses, bright smile of people using prostheses and orthoses on their field, warm greetings and friendly chatting from the elderly every time I reached them, …. Those are the reasons and inspiration for not only me but also my colleagues at RCI to keep passionate enthusiasm for our work. I feel so attached to my job day by day and I love it very much!